Setting MS research priorities
The UK MS Society is leading a project to put people with MS at the centre of setting research priorities.
It is crucial that research into MS answers the questions that are most important to people affected by MS.
This project aims to find the top 10 unanswered questions in MS research.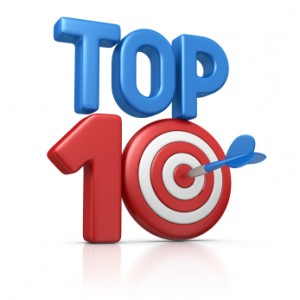 Help them and Have Your Say.
This is Open to Academics, Neuros and MSers
from An
ywhere in the World
Scientists

Have Your Say

Too
Help the MS Society prioritise future MS research
Until now, there has been an almost limitless choice of potential MS research projects to fund.
This year the MS Society pl
ans to change this. In partnership with the
James Lind Alliance
(JLA) the MS Soceity will be changing the way they set MS research funding priorities.
The
JLA is an internationally recognised, independent, non-profit
organisation who will help identify and prioritise unanswered research
questions in MS. They specialise in bringing together patients, carers
and health care professionals such as nurses and neurologists to do
this.
They
hope to gather unanswered research questions in MS that are important
to all of these groups. This could include any area of MS, including
treatments for a particular symptom or support for day-to-day life with
MS. The JLA will guide this work to produce an unbiased result.
The field of MS research is vast, as is the number of projects that could be funded.
It
is essential to identify clear research priorities, for ourselves and
other funding bodies, so we can support the most important research and
make the most out of the money we spend.
People
affected by MS are at the heart of everything the MS Society does. The
research we fund should answer the questions which are most important to
them.
This
approach has already produced clear results for other conditions such
as type 1 diabetes, prostate cancer and schizophrenia. Priorities
identified in this way are now becoming funded research studies.

The hope is that these top 10 priorities will guide other research funding bodies, as well as our own research programme.
The
survey
is open. Details on how to submit can be found in the
information sheet
.
Look
out for opportunities next year to vote for the questions and to be
part of the group who narrow down the number of questions.
The JLA will work with the MS Society until they find the top 10 unanswered questions in MS research.


Question gathering​.
A steering group made up of people with MS, carers and healthcare
professionals will oversee a large scale survey to collect questions
from anyone who has an interest in MS.
Reviewing existing research.
The project steering group will review previous research, such as
literature reviews or treatment guidelines, which may have identified
important questions. These will be included along with questions
gathered in the survey.
Sorting.
Questions gathered in previous stages will be sorted and grouped into
topic areas by the JLA team, then checked against previous research to
see if they have already been answered.
Prioritising.
In March 2013, people will be able to vote for the questions most
important to them. This stage will reduce the amount of questions to a
manageable number.
Narrowing down to 10.
A small workshop to discuss the questions will be held in April 2013.
Attendees will express their views, hear different perspectives and
think more widely about MS to ultimately identify the 10 most important
questions.
They will communicate the 10 questions widely, and encourage researchers to work to answer them.