Today we have a guest post from Doctor Robert Fox from the Cleveland Clinic in the USA.

Dr. Robert Fox, is Staff Neurologist and Medical Director at the Mellen Center for Multiple Sclerosis at the Cleveland Clinic. He serves as an advisory committee member and principal site investigator for many clinical trials. Dr. Fox's current research interests focus on innovative MRI techniques to evaluate MS treatments and tissue recovery after injury. He is also Managing Director of the NARCOMS MS Patient Registry.
We wrote:


Dear Dr Fox

As you may know we run a research blog (ww.ms-res.org) for MSers and their families and sometimes we do guest posts. In this respect one of our bloggers have posed these questions to you, I guess about your pathology studies and veins they have asked:
"Since the jugular veins were prepared for the study in a fixing material, how does that affect the ability of the researchers to see if the venous valve leaflets are stiff and unable to move? Could the silicon used to fix them hide the abnormality? Is there any other way to prepare them? Will your autopsy research continue beyond the ten MS patients and ten healthy controls currently studied? Are you interested in looking at any differences in intraluminal abnormalities between different subtypes of MS or different durations of MS? Your abstract conclusion stated that, "Although vein wall stenosis occurred at similar frequency in MS and non-MS controls, the frequency of intraluminal abnormalities with possible hemodynamic consequences was higher in MS patients compared to healthy controls." Can these intraluminal abnormalities be reliably identified noninvasively using Doppler ultrasound? Should there be imaging studies done that ignore vein wall"
I was wondering if you could find time to answer these questions for a Guest Post on the blog. I appreciate that you have a very busy schedule and should this be too much to ask, please do not think we will be offended if you decline the request, please do not be concerned.
The Post is Below. The lumen is the space inside the blood vessel and if you want to read the AAN abstract check out our CCSVI February 2013 Post.





Dr Fox said:



"There's a lot of questions in there – I'll tackle what I can.

The silicone was used in our studies to open the blood vessels and help in their dissection from the body. The fixative is what preserved the tissues (i.e. prevented the tissues from spoiling). Neither the silicone nor the fixative alters the underlying tissue structure, so we were still able to see what tissues were floppy and what tissues were stiff. The intraluminal changes we observed should be able to be seen using ultrasound, but some of the changes are subtle, so they are not always easily identified by ultrasound.
At this point, we are not planning additional autopsy studies. We were funded to examine 10 MS cases and 10 non-MS control cases and currently do not have funding for additional studies. Additionally, there are an increasing number of negative studies regarding the association of CCSVI and MS, including a negative study by our group which was presented at this year's American Academy of Neurology in March 2012.
Furthermore, we conducted a hydration study and found that a least a proportion of subjects who meet CCSVI criteria will not longer meet criteria when adequately hydrated. Therefore, it appears that at least a part of CCSVI ultrasound criteria are related to a patient's hydration status and not an underlying abnormality per se. Accordingly, we are not planning additional CCSVI studies at this time".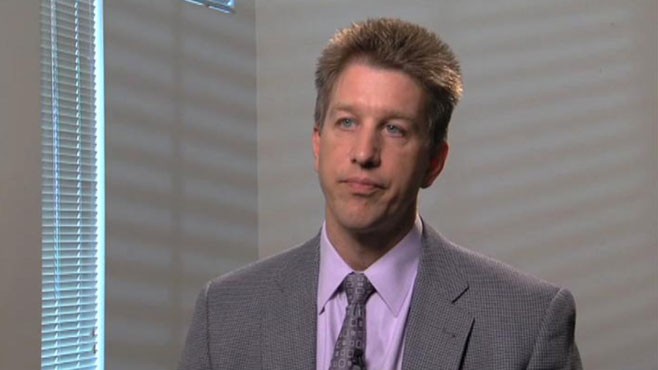 CoI: Cleveland Clinic physicians and scientists may collaborate with the pharmaceutical or medical device industries to help develop medical breakthroughs or provide medical expertise or education. Cleveland Clinic strives to make scientific advances that will benefit patient care and support outside relationships that promise public benefit. In order for the discoveries of Cleveland Clinic physicians' and scientists' laboratories and investigations to benefit the public, these discoveries must be commercialized in partnership with industry. The Cleveland Clinic maintains a program that reviews these collaborations and, when appropriate, puts measures in place to minimize bias that may result from ties to industry. Dr. Fox has received fees from : Biogen-Idec and Novartis.
If he was getting loads of cash from Pharma wouldn't he have loads of different ties? 🙂