What can we learn from HIV and HIVers? #MSBlog #MSResearch
"Can studying the history of the HIV/AIDS epidemic and the scientific response to the epidemic teach us anything and help MSers with their plight when it comes to accessing effective DMTs early in the course of their disease?"
"The following is a must read open-access perspective article from the New England Journal of Medicine."


Allan Brandt. How AIDS Invented Global Health. N Engl J Med 2013; 368:2149-2152.

Excerpts:
…. The rapid development of effective antiretroviral treatments, in turn, could not have occurred without new forms of disease advocacy and activism. Previous disease activism, for example, had established important campaigns supporting tuberculosis control, cancer research, and the rights of patients with mental illness. But AIDS activists explicitly crossed a vast chasm of expertise. They went to Food and Drug Administration meetings and events steeped in the often-arcane science of HIV, prepared to offer concrete proposals to speed research, reformulate trials, and accelerate regulatory processes. This approach went well beyond the traditional bioethical formulations of autonomy and consent. As many clinicians and scientists acknowledged, AIDS activists, including many people with AIDS, served as collaborators and colleagues rather than constituents and subjects, changing the trajectory of research and treatment. These new models of disease activism, enshrined in the Denver Principles (1983), which demanded involvement "at every level of decision-making," have spurred new strategies among many activists focused on other diseases. By the early 2000s, AIDS activists had forged important transnational alliances and activities, establishing a critical aspect of the "new" global health…..
"Where are the MS activists? Why are you not camped outside the EMA with banners stating 'enough is enough'? How many more unemployed MSers do you need to see? How many more divorces, suicides, walking sticks, wheelchairs, falls, fractures do you need to see for us to convince you that we need highly active DMTs early in the course of our disease? Did you know the main burden of MS in the early stages are cognitive impairment, fatigue and depression? Do you want the next generation of MSers to dement before you allow us access to these treatments?"
….. HIV has also attracted remarkable levels of private philanthropy, most notably from the Bill and Melinda Gates Foundation. HIV funding led to new public–private partnerships that have become a model for funding of scientific investigation, global health initiatives, and building of crucial health care delivery infrastructure in developing countries. These funding programs have fomented contentious debates about priorities, efficiency, allocation processes, and broader strategies for preventing and treating many diseases, especially in poorer countries. Nonetheless, they offered new approaches to identifying critical resources and evaluating their effect on the burden of disease. The success of future efforts will depend on maintaining and expanding essential funding during a period of global economic recession, as well as new strategies for evaluating the efficacy of varied interventions….
"We need more MS Philanthropy. We need wealthy donors to fund MS prevention studies. We need to shift the paradigm away from treating too late to treating as early as possible. Did you know that since highly-active anti-retroviral therapies (HAART) were launched HIVers can now expect a near-normal life expectancy? Some say this is a miracle. It is not. It is what hard work by the community and a remarkable partnership between HIVers, scientists, politicians, regulators, funders and charities can do. Why does it seem like everything is such a fight in the field of MS? Why don't the regulators (EMA & NICE) see that all we are trying to do is give MSers with active MS the equivalent of HAART? Why are there so many therapeutic nihilists in the neurology community? Why are we so patronising towards MSers and assume that they can't make decisions about risk? HELP!"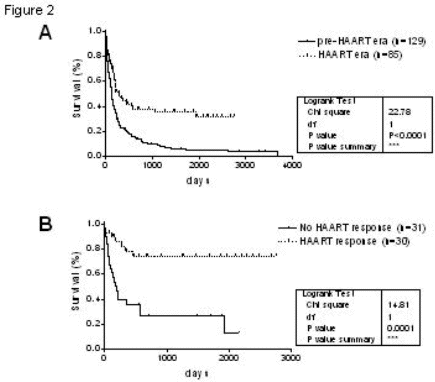 "I suggest we adopt the term highly-active from the field of HIV to describe the next generation of DMTs. Aggressive is the wrong adjective to describe DMTs; aggressive has too many negative associations."


HIGHLY-ACTIVE DISEASE DISEASE MODIFYING THERAPIES (HA-DMTS)
"Did you know that in most developed countries guidelines suggest that if your are HIV positive you should start HAART as soon as you receive a diagnosis. Why wait for the virus to start slaughtering your immune system before starting treatment? Sounds obvious; it is also backed-up by class 1 evidence from clinical trials. In MS we have similar evidence but the regulators are so concerned that we will expose MSers with benign disease to risks associated with these therapies that they err on the side of being overcautious and deny everybody, except a minority of highly-active MSers, access to these therapies as first-line agents. Most HIV clinicians try and suppress the HIV virus to levels that the virus is undetectable, i.e. no detectable viral activity. Sound familiar? NEDA – no evidence of disease activity. We are we so behind the curve with adopting these concepts that some are referring to us being dinosaurs? MS is a brain shredder why accept anything less than complete suppression of the disease?"



A CALL TO ARMS:
WE NEED MSER ACTIVISTS – the more militant the better.
WE NEED MSER ADVOCATES TO RAISE THEIR HEADS ABOVE THE PARAPET – neurologists, nurses, health economists, politicians, scientists, etc, where are you?
WE NEED PHILANTHROPISTS – as a start the community needs several million pounds to kick-start an MS prevention programme.
EDUCATION – we need to get MSers and their healthcare professionals educated about these concepts.