BACKGROUND:
Therapy related acute leukaemia (TRAL) is a concern for neurologists and patients when considering treatment with Mitoxantrone for Multiple Sclerosis (MS). In 2008 we performed a literature review to determine the risk of TRAL, the associated mortality and potential relationship to total dose exposure.1 Four years on, there have inevitably been numerous further reports of TRAL associated with mitoxantrone therapy for MS, and we have therefore re-reviewed the literature to attempt to establish a definitive risk and stratify this according to dose.
METHODS:A literature search was undertaken for relevant articles to identify all reported cases of TRAL in MS and data extracted from cases reporting individual exposure (dose or mg/m2) and timing of TRAL. We also identified all case series of >50 patients, reporting follow-up and complications of treatment with Mitoxantrone in MS and combined this with the 250 cases from the Walton Centre, Liverpool treated since 1997.
RESULTS: Case series including 12,511 patients were identified; mean dose of Mitoxantrone was 90.1 mg/m2 (range 12-242 mg/m2). TRAL was diagnosed in 0.72%; with a number needed to harm of 139.2 patients. In 142 TRAL cases sufficient data was available to inform analysis of exposure. Onset was a median of 22 months following treatment (range 1-64). APL was the most common leukaemia subtype (58.0%) and AML second most frequent (35.1%). Thirty-seven of 124 TRAL patients had died (29.8%). Eighty-two percent of cases (n=117) occurred in patients exposed to >60 mg/m,2 relative risk 1.86 (p=0.018), when comparing cumulative dose <60 mg/m2 against >60 mg/m2 strongly suggesting a relationship to dose, as is the case with cardiac and reproductive adverse events.
DISCUSSION: Whilst there remains the potential for publication bias to over-estimate the risk, the current review suggests an incidence of TRAL following Mitoxantrone of 1 in 139, significantly higher than our previous analysis of all available data in 2008. The data further highlights that treatment regimes which limit the cumulative dose to <60 mg/m2 (around 100-120 mg for most patients) will minimise the risk of late leukaemia. It is essential that clinicians and patients are aware of this significant risk before embarking on a highly effective, but potentially life-limiting treatment.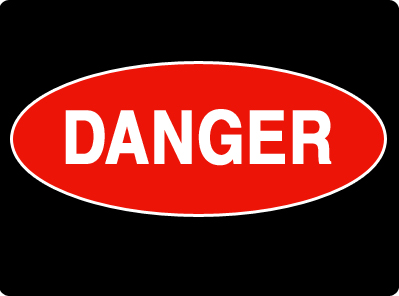 Read the conclusions