Are you have injection site reactions? You will be surprised how common they are. #MSBlog #MSResearch
"Injection site reactions and lipoatrophy are a common cause for MSers to want to stop or switch their injectable therapies. This is not a trivial issue as several studies show poor adherence and a drop off in efficacy in MSers who miss or stop taking their injections. The study below highlights the problem, which is particularly problematic for MSers on subcutaneous preparations. This is why MSers are so keen to see the arrival of oral therapies."
Skin reaction due to IFNbeta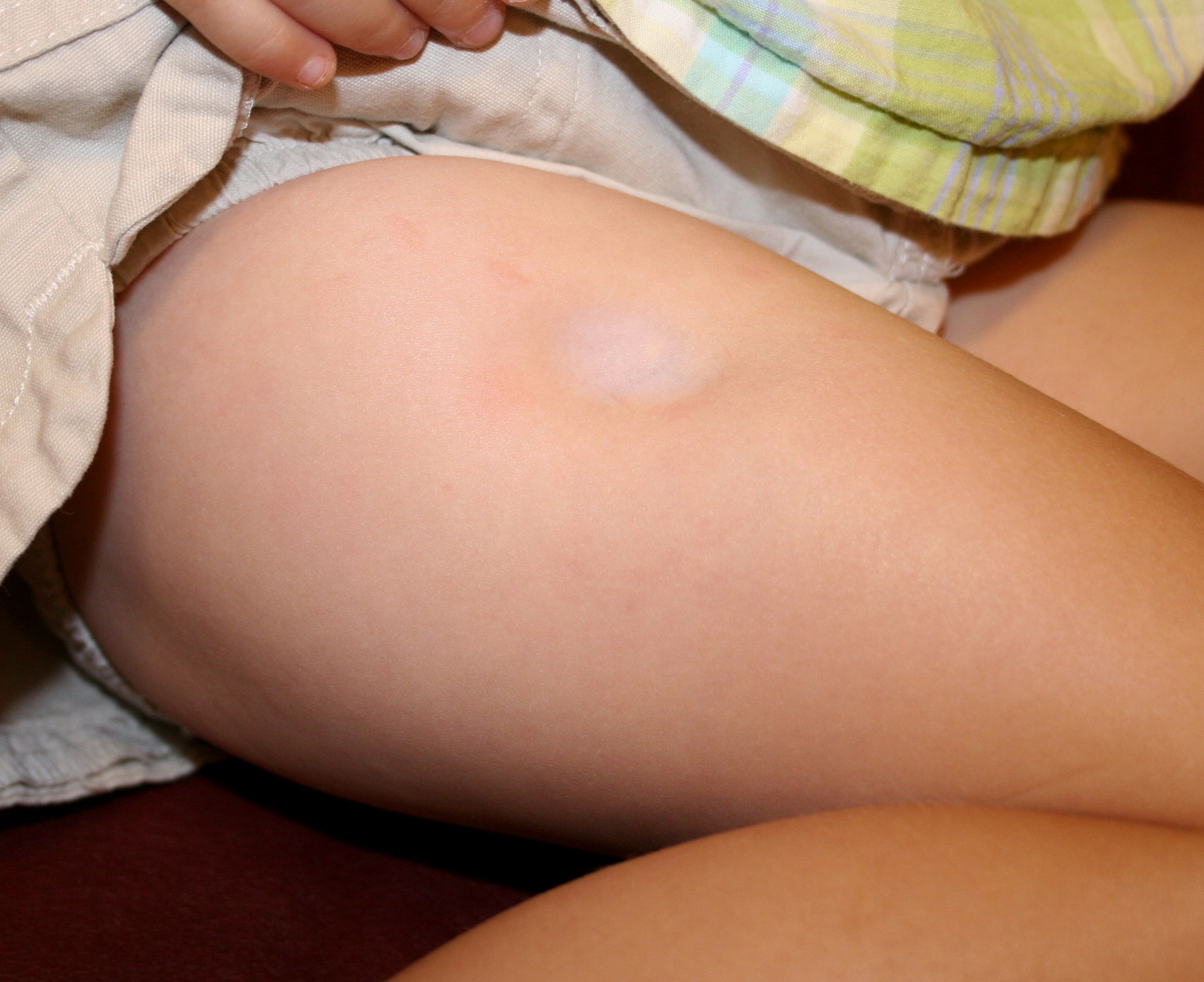 Lipoatrophy

BACKGROUND: Glatiramer acetate (GA) and interferon-beta (IFN-beta) are disease-modifying therapies (DMTs) for multiple sclerosis that are administered through subcutaneous (SC) or intramuscular (IM) injections. Skin reactions associated with DMTs are common and may influence MSers's health-related quality of life (QoL). We aimed to determine the prevalence of cutaneous adverse events associated with long-term DMT use, and to assess the impact of cutaneous adverse events on QoL.

METHODS: A cross-sectional study among MSers who had been treated with their first DMT for at least 2 years. Cutaneous events were assessed from photographs of injection-sites by dermatologists blinded for DMT. Generic and dermatology-specific health-related QoL were assessed using validated patient-reported questionnaires.

RESULTS: A total of 229 MSers were enrolled, of whom 156 (68%) had at least one skin reaction. The prevalence of cutaneous adverse events was higher for SC DMTs (75-82%) compared to IM DMT (41%) (P < 0.001). Erythema and lipoatrophy were the most common skin reactions, observed in 156 (68%) and 45 (20%) MSers, respectively. Dermatology-specific, but not generic, QoL was significantly lower among patients with skin reactions compared to those without.

CONCLUSIONS: The prevalence of cutaneous adverse events was high in long-term DMT-treatment. MSers with cutaneous adverse events had a lower perceived dermatology-specific QoL.