Martínez-Lapiscina EH, Fraga-Pumar E, Gabilondo I, Martínez-Heras E, Torres-Torres R, Ortiz-Pérez S, Llufriu S, Tercero A, Andorra M, Roca MF, Lampert E, Zubizarreta I, Saiz A, Sanchez-Dalmau B, Villoslada P. The multiple sclerosis visual pathway cohort: understanding neurodegeneration in MS.BMC Res Notes. 2014 Dec;7(1):910. [Epub ahead of print]

BACKGROUND:Multiple Sclerosis (MS) is an immune-mediated disease of the Central Nervous System with two major underlying etiopathogenic processes: inflammation and neurodegeneration. The latter determines the prognosis of this disease. MS is the main cause of non-traumatic disability in middle-aged populations.
FINDINGS: The MS-VisualPath Cohort was set up to study the neurodegenerative component of MS using advanced imaging techniques by focusing on analysis of the visual pathway in a middle-aged MS population in Barcelona, Spain. We started the recruitment of patients in the early phase of MS in 2010 and it remains permanently open. All patients undergo a complete neurological and ophthalmological examination including measurements of physical and cognitive disability (Expanded Disability Status Scale; Multiple Sclerosis Functional Composite and neuropsychological tests), disease activity (relapses) and visual function testing (visual acuity, color vision and visual field). The MS-VisualPath protocol also assesses the presence of anxiety and depressive symptoms (Hospital Anxiety and Depression Scale), general quality of life (SF-36) and visual quality of life (25-Item National Eye Institute Visual Function Questionnaire with the 10-Item Neuro-Ophthalmic Supplement). In addition, the imaging protocol includes both retinal (Optical Coherence Tomography and Wide-Field Fundus Imaging) and brain imaging (Magnetic Resonance Imaging). Finally, multifocal Visual Evoked Potentials are used to perform neurophysiological assessment of the visual pathway.
DISCUSSION: The analysis of the visual pathway with advance imaging and electrophysilogical tools in parallel with clinical information will provide significant and new knowledge regarding neurodegeneration in MS and provide new clinical and imaging biomarkers to help monitor disease progression in these patients.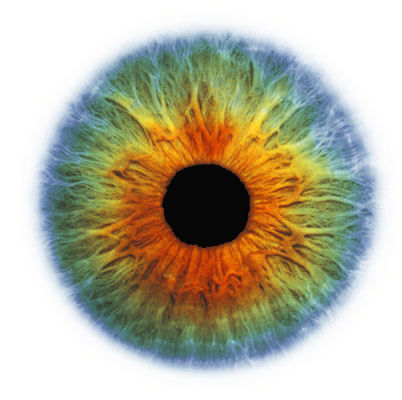 The eye is the window to the brain as it is the most accessible nerve of the central nervous system. This can be tested by many different outcome measures.So there are many studies that are looking as the eye to determine whether there is disease in the brain. Whilst there may be correlations because if there is brain disease they may be eye disease, this is not absolute so there can be brain disease without eye involvement and vice versa.