Gabilondo I, Martínez-Lapiscina EH, Fraga-Pumar E, Ortiz-Perez S, Torres-Torres R, Andorra M, Llufriu S, Zubuizarreta I, Saiz A, Sanchez-Dalmau B, Villoslada P.Dynamics of retinal injury after acute optic neuritis. Ann Neurol. 2015 Jan. doi: 10.1002/ana.24351. [Epub ahead of print]


Background: We set out to assess the dynamics of retinal injury after acute optic neuritis (ON), and their association with clinical visual outcomes.
Methods: 31 consecutive patients with acute ON were prospectively analyzed over a 6 month follow-up period. Each month, we used Optical Coherence Tomography (OCT) to assess the thickness of peripapillary retinal nerve fiber layer (pRNFL) and segmented macular layers, as well as high contrast, low contrast (LCVA) and colour visual acuity (CVA), and visual fields (VF). Results: In this prospective study, we found that 6 months after clinical onset, ON-eyes suffered a reduction in pRNFL (-45.3 µm) and macular thickness (-17.3 µm). Macular atrophy was due to the decrease of macular RNFL thickness (-7.8 µm) and that of the ganglion cell layer and inner plexiform layer (GCIP, -11.3 µm), while the thickness of the outer retinal layers increased slightly. The macular RNFL and GCIP thickness decreased in parallel, yet it always occurred more rapidly and more severely for the GCIP. The change in the GCIP thickness in the first month predicted the visual impairment by month 6: a decrease ≥ 4.5 μm predicted poor LCVA (sensitivity of 93 % and specificity of 88%); and ≥ 7 μm predicted poor VF and CVA (sensitivity of 78% and 100% and specificity of 63% and 66%, respectively).
Interpretation: Retinal axonal and neuronal damage develops quickly after ON onset. Assessment of ganglion cell layer thickness by OCT after ON onset can be used as an imaging marker of persistent visual disability.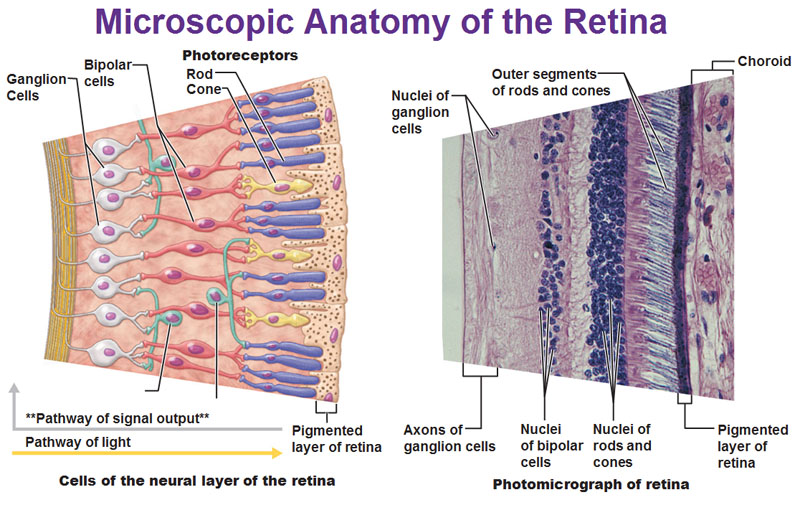 After optic neuritis which is an immune attack on the optic nerve and this is associated with retinal cell loss. There is thinning of the retinal ganglion cell layer and the inner nuclear Layer. This study shows that most of the damage is done within two months in fact in severe optic neuritis within one month.
Is this the reason why we have seen some recent failures in trials with riluzole, anti-LINGO-1 and Erythropoetin. Erythropoetin has been shown to work in optic neuritis but the recent trial failed
Waubant E, Maghzi AH, Revirajan N, Spain R, Julian L, Mowry EM, Marcus J, Liu S, Jin C, Green A, McCulloch CE, Pelletier D. A randomized controlled phase II trial of riluzole in early multiple sclerosis. Ann Clin Transl Neurol. 2014;1(5):340-7

Shayegannejad V, Shahzamani S, Dehghani A, Dast Borhan Z, Rahimi M, Mirmohammadsadeghi A.Graefes A double-blind, placebo-controlled trial of adding erythropoietin to intravenous methylprednisolone for the treatment of unilateral acute optic neuritis of unknown or demyelinative origin.Arch Clin Exp Ophthalmol. 2015 Jan. [Epub ahead of print]

There media hints that there was a hint that anti-LINGO-1 given up to one month after the attack promoted remyelination when this was asses
sed by electrical conduction from the eye to the brain. But nerves were not saved in the eye.
Was this a failure?…yes in the eyes of people saying that remyelination should save nerves, but lack of protect of the nerve cells is surely what should have been expected.
I think there is no real logic why anti-LINGO should block the inflammatory response from developing and no reason why the nerves should have been saved because anti-LINGO-1 has no logical proven neuroprotective effect. So is it going to stop nerve loss….probably not. It needs anti-inlammatories/neuroprotectors
In mice we and others have shown that nerve loss in the eyes starts within a few days of the onset of the inflammatory attack of the nerves and is complete within a week or so.
So this current study shows that by the time treatment with anti-LINGO-1 was started a significant proportion of nerves would already be dead and so the drug would stand little to no chance of saving the nerve loss.
So anti-LINGO-1 would have trouble remyelinating nerves that weren't there.

Lets avoid MS Drug Made by Science….Killed in the clinic.