Laurent SA, Hoffmann FS, Kuhn PH, Cheng Q, Chu Y, Schmidt-Supprian M, Hauck SM, Schuh E, Krumbholz M, Rübsamen H, Wanngren J, Khademi M, Olsson T, Alexander T, Hiepe F, Pfister HW, Weber F, Jenne D, Wekerle H, Hohlfeld R, Lichtenthaler SF, Meinl E.
γ-secretase directly sheds the survival receptor BCMA from plasma cells. Nat Commun. 2015; 6:7333. doi: 10.1038/ncomms8333.

Survival of plasma cells is regulated by B-cell maturation antigen (BCMA), a membrane-bound receptor activated by its agonist ligands BAFF and APRIL. Here we report that γ-secretase directly cleaves BCMA, without prior truncation by another protease. This direct shedding is facilitated by the short length of BCMA's extracellular domain. In vitro, γ-secretase reduces BCMA-mediated NF-κB activation. In addition, γ-secretase releases soluble BCMA (sBCMA) that acts as a decoy neutralizing APRIL. In vivo, inhibition of γ-secretase enhances BCMA surface expression in plasma cells and increases their number in the bone marrow. Furthermore, in multiple sclerosis, sBCMA levels in spinal fluid are elevated and associated with intracerebral IgG production; in systemic lupus erythematosus, sBCMA levels in serum are elevated and correlate with disease activity. Together, shedding of BCMA by γ-secretase controls plasma cells in the bone marrow and yields a potential biomarker for B-cell involvement in human autoimmune diseases.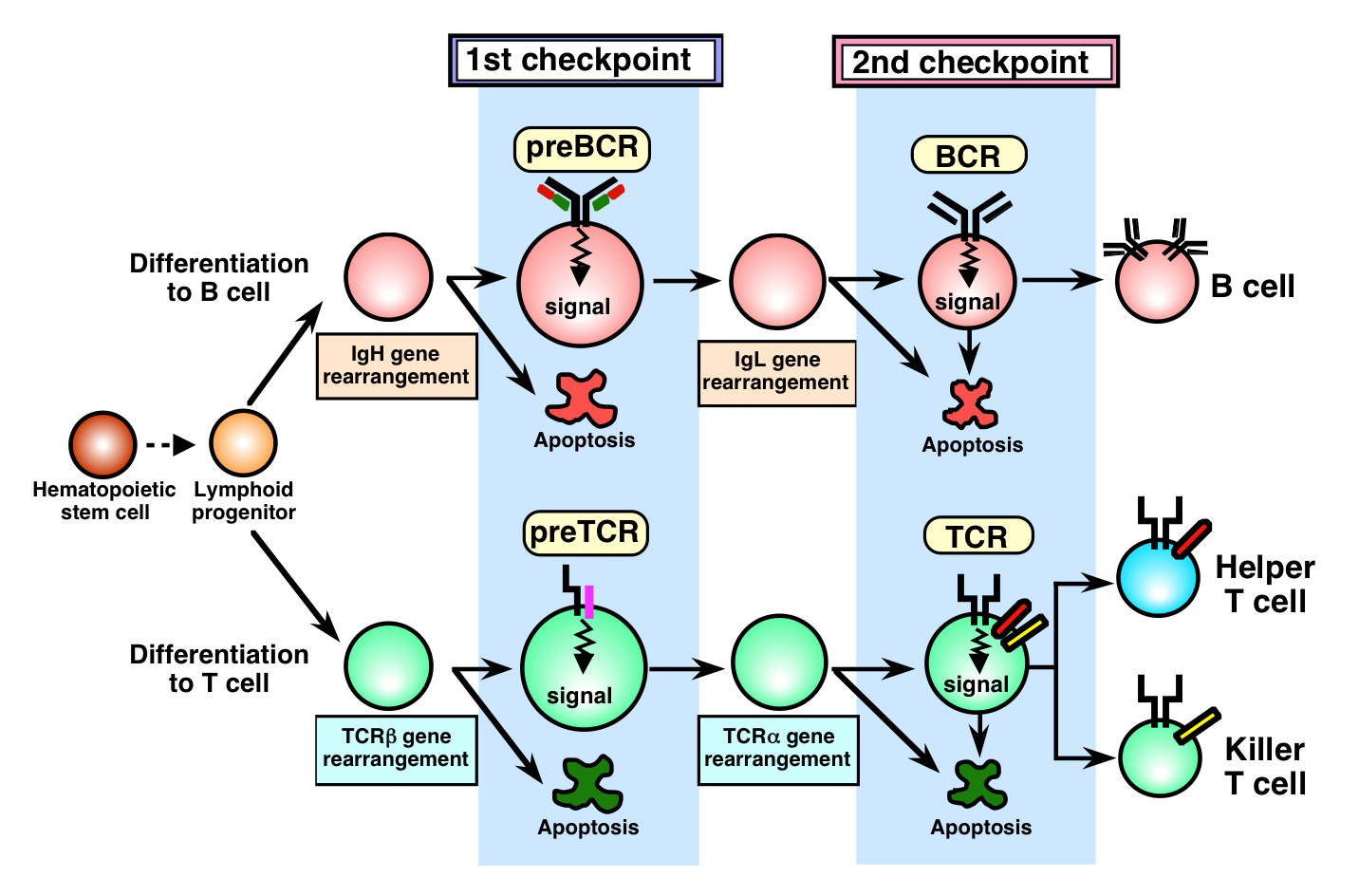 Gamma secretase is a multi-subunit protease complex, itself an integral membrane protein, that cleaves single-pass transmembrane proteins at residues within the transmembrane domain. Proteases of this type are known as intramembrane proteases. The most well-known substrate of gamma secretase is amyloid precursor protein, a large integral membrane protein that, when cleaved by both gamma and beta secretase, produces amyloid beta whose abnormally folded fibrillar form is the primary component of amyloid plaques found in the brains of people with Alzheimer's disease.
A proliferation-inducing ligand (APRIL), also known as tumor necrosis factor ligand superfamily member 13 (TNFSF13) is a B-cell activating factor. In this study they find higher levels of soluble B-cell maturation antigen (BCMA) and associated antibody production. This molecule has been associated with B cell survival an may be a target for control of B cell function