Bove R, Malik MT, Diaz-Cruz C, Chua A, Saraceno TJ, Bargiela D, Greeke E, Glanz BI, Healy BC, Chitnis T. The 2D:4D ratio, a proxy for prenatal androgen levels, differs in men with and without MS. Neurology. 2015. pii: 10.1212/WNL.0000000000001990. [Epub ahead of print]

OBJECTIVE:To determine whether the 2D:4D ratio (ratio of the second and fourth digit lengths), a proxy for lower prenatal androgen to estrogen ratio, differs in men with and without multiple sclerosis (MS) using a case-control study design.
METHODS:We obtained 2 digital scans of the right hand for men with MS presenting to a scheduled clinic visit at a large MS referral center, and for men without autoimmune or endocrine diseases. All individuals were aged 18 to 65 years, right-handed, and reported no prior digit trauma. We calculated a mean 2D:4D ratio using digital calipers. In participants with MS, we assessed age at first MS symptoms, MS type, and the MS Severity Score; 51 had provided a testosterone level within 10 years of symptom onset. Our primary analysis was a cross-sectional comparison of the 2D:4D ratio between men with and without MS, using a 2-sample t test for independent samples assuming unequal variance.
RESULTS:In total, we scanned 137 men with MS and 145 men without MS. A statistically significant association between 2D:4D ratio and MS status was observed in the univariate logistic regression model (p < 0.05). These differences were not associated with age or race, which differed between the 2 groups. In participants with MS, the 2D:4D ratio was not correlated with MS type, age at first symptoms, or MS Severity Score (p > 0.15 for each), and it was not correlated with adult testosterone levels (r = 0.06, p = 0.68, n = 51).
CONCLUSIONS: During the prenatal period, low androgens could represent a risk factor for MS.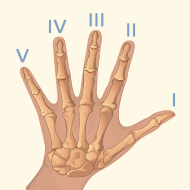 A post doc that used to work with me thought that penis length related to size of your feet….her partner had size 12:-). So in this paper we had the ratio of the index ring to ring finger and find that the size differs from people without MS…….what next? Ear lobe size?
So will we see a raft of studies showing this works for other autoimmune diseases, which show male female differences.
Needless to say the penis size to body parts has not been substantiated.
A statistically significant correlation between penis size and the size of other body parts has not been found in research. One study, Siminoski and Bain (1993), found a weak correlation between the size of the stretched penis and foot size and height; however, it was too weak to be used as a practical estimator.
Another investigation, Shah and Christopher (2002) failed to find any evidence for a link between shoe size and stretched penis size, stating "the supposed association of penile length and shoe size has no scientific basis.
Will the finger size fall on a sword too.
But if you think it is androgen levels why not measure them rather than some pop science?