Lancet. 2016 Apr 5. pii: S0140-6736(16)00620-6. doi: 10.1016/S0140-6736(16)00620-6. [Epub ahead of print]
Clinical workload in UK primary care: a retrospective analysis of 100 million consultations in England, 2007-14.
METHODS:
We did a retrospective analysis of GP and nurse consultations of non-temporary patients registered at 398 English general practices between April, 2007, and March, 2014. We used data from electronic health records routinely entered in the Clinical Practice Research Datalink, and linked CPRD data to national datasets. Trends in age-standardised and sex-standardised consultation rates were modelled with joinpoint regression analysis.
FINDINGS:
The dataset comprised 101 818 352 consultations and 20 626 297 person-years of observation. The crude annual consultation rate per person increased by 10·51%, from 4·67 in 2007-08, to 5·16 in 2013-14. Consultation rates were highest in infants (age 0-4 years) and elderly people (≥85 years), and were higher for female patients than for male patients of all ages. The greatest increases in age-standardised and sex-standardised rates were in GPs, with a rise of 12·36% per 10 000 person-years, compared with 0·9% for practice nurses. GP telephone consultation rates doubled, compared with a 5·20% rise in surgery consultations, which accounted for 90% of all consultations. The mean duration of GP surgery consultations increased by 6·7%, from 8·65 min (95% CI 8·64-8·65) to 9·22 min (9·22-9·23), and overall workload increased by 16%.
INTERPRETATION:
Our findings show a substantial increase in practice consultation rates, average consultation duration, and total patient-facing clinical workload in English general practice. These results suggest that English primary care as currently delivered could be reaching saturation point. Notably, our data only explore direct clinical workload and not indirect activities and professional duties, which have probably also increased. This and additional research questions, including the outcomes of workload changes on other sectors of health care, need urgent answers for primary care provision internationally.
Image: Overcrowded train in Bangladesh of devotees returning from the World Moslem Congregation.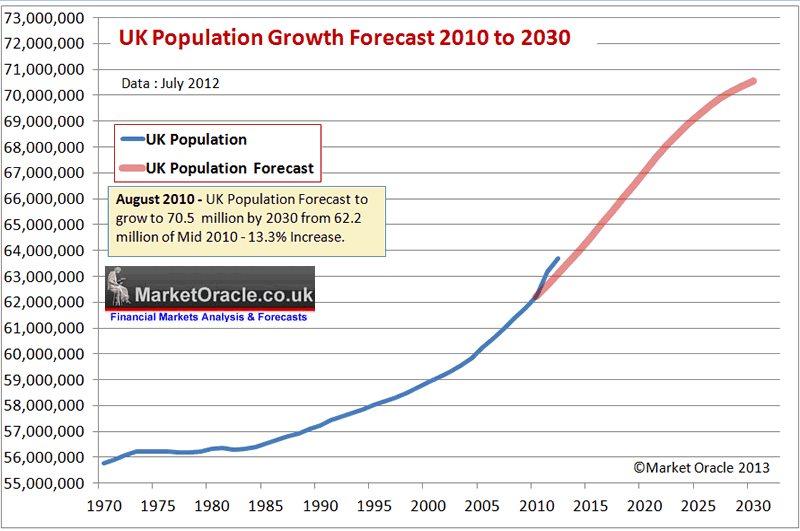 Figure: Population of the UK 64.1 million (2013), life expectancy 81.5 years.
The debate on population dynamics is not mere verbal wrangling, or 'the second coming' caused by migration as the politicians would have you believe, but a realistic and tangible threat for every nation over the next +10 years. We are fast approaching a point where the amount of resources needed to sustain the worlds population exceeds the available resources, and healthcare availability plays a major role in this (have you wondered why in the US with a population size of 318.9 million the Obama healthcare reform is being strongly opposed?). I'm not sure containment is the answer here, or better still waiting for the zombie apocalypse.
In the UK the primary care is central to the provision of Healthcare, a model followed by many countries, and is likely to demonstrate the first signs of weakening as it is overwhelmed by unsustainable increases in workload. It is also the gatekeeper for secondary healthcare and failings here lead to deficits in the latter. Based on the findings from this study, the number of consultations per patient per year in UK rose by roughly 10% between 2007/8 and 2013/4. Most were face-to-face contacts with GPs (rather than the practice nurse). The rate of rise in consultations were linked to demand from extremes of the age spectrum – infants (the birth rate debacle) and the elderly (the Damocles of successful advancements in the field medicine debacle). And to consultation duration (12.4% increase in GP consultation rates linked to 4% rise in mean consultation duration). A common strategy advocated to cope with the rising workload has been to utilise the telephone triaging, but with a doubling in the telephone consulting rates over time and in about a third also resulting in a subsequent surgery consultation, has meant that it does not reduce workload in the long run.
So the pressure felt by many practices is well founded, and the whole system is fast approaching saturation point. It's probably not the time for austerity/efficiency savings, but the exact opposite. Now where did I put my piggy bank?