All Scientific papers to be free by 2020 under EU proposals

Results of research supported by public and public-private funds set to be made freely available to all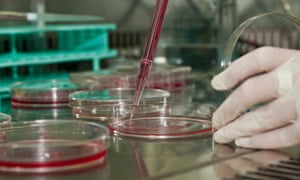 All publicly funded scientific papers published in Europe could be made free to access by 2020, under a "life-changing" reform ordered by the European Union's science chief, Carlos Moedas.
The Competitiveness Council, a gathering of ministers of science, innovation, trade and industry, agreed on the target following a two-day meeting in Brussels last week.
The move means publications of the results of research supported by public and public-private funds would be freely available to and reusable by anyone. It could affect the paid-for subscription model used by many scientific journals, and undermine the common practice of releasing reports under embargo.
At present the results of some publicly funded research are not accessible to people outside universities and similar institutions without one-off payments, which means that many teachers, doctors, entrepreneurs and others do not have access to the latest scientific insights. In the UK, funding bodies generally require that researchers publish under open access terms, with open access publishing fees paid from the researcher's grant.
The council said this data must be made accessible unless there were well-founded reasons for not doing so, such as intellectual property rights or security or privacy issues.
The changes are part of a broader set of recommendations in support of Open Science, a concept that also includes improved storage of and access to research data.
In the UK we have already been told that all papers (to be used n research assessment excersise and so will knock on to everything published) have to be open access within 3 months of acceptence…yes acceptence….and this could be months before publication….by April 2017 and 3 months of publication from April 2016.
This won't be the format published in the journal because that has copyright issues but they are a final version. These are to be depositied to the university library and are put into their open access repository.
The 3 months from acceptence is bonkers as many journal take more than 3 months to publish the Evariant but thems the rules
If you look at our publications in the tabs above, the open access version will have a link added to the title of the publication.