Dysphagia. 2016 Aug 4. [Epub ahead of print]
Treatment Effects for Dysphagia in Adults with Multiple Sclerosis: A Systematic Review.
Alali D, Ballard K, Bogaardt H.
Abstract
Dysphagia or swallowing difficulties have been reported to be a concern in adults with multiple sclerosis (MS). This problem can result in several complications including aspiration pneumonia, reduced quality of life and an increase in mortality rate. No previous systematic reviews on treatment effects for dysphagia in MS have been published. The main objective of this study is to summarise and qualitatively analyse published studies on treatment effects for dysphagia in MS. The Preferred Reporting Items for Systematic Reviews and Meta-Analyses guidelines were applied to conduct a systematic search of seven databases, using relevant key words, and subsequent analysis of the identified studies. The studies were required to meet all three inclusion criteria of including a statement on intention to treat, or measure the effects of treatment for dysphagia in adults with MS and data on treatment outcomes for at least one adult diagnosed with MS. Retained studies were evaluated by two independent reviewers using a critical appraisal tool. This study has not been registered. A total of 563 studies were identified from the database searches. After screening and assessment of full articles for eligibility, five studies were included in the review. Three examined electrical stimulation and two examined the use of botulinum toxin. One study testing electrical stimulation was a randomised controlled trial, two were well-designed case series and two were case series lacking experimental control. All studies reported some positive effects on dysphagia; however, treatments that involved the use of electrical stimulation showed larger effect sizes. There is a paucity of evidence to guide treatment of dysphagia in MS, with only electrical stimulation and botulinum toxin treatment represented in the literature search conducted here. While both treatments show initial promise for reducing the swallowing impairment, they require further research using well-controlled experimental designs to determine their clinical applicability and long-term treatment effects for dysphagia across different types and severity of MS.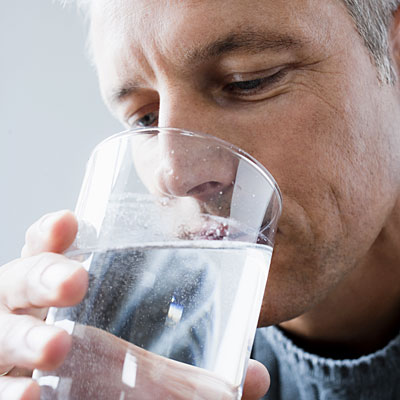 Eating is a delicious lifestyle. From ape to man we have fought to defend food resources, but now we are faced with a more insidious threat that makes it harder for us to enjoy one of life's simple pleasures. Disorders which affect swallowing, such as MND, PD and chronic MS are often overshadowed by other pressing disabilities elsewhere that seem to take precedence from the start, but as time progresses the swallowing problem itself becomes the life limiting factor. There is little information on how it may be aided or even improved. Alali et al. have done the work for us here.

Having looked through 563 studies on swallowing, and after discarding duplicate studies, those not pertaining to MS or not referencing treatment, they were left with a total of five studies. Three looked at electrical stimulation and the remaining two looked at botulinum toxin. All the studies reported some improvement from the treatments. Electrical stimulation methods varied: 1) neuromuscular electrostimulation (NMES) used electrical impulses to activate throat muscles through the stimulation of related intact peripheral nerves, 2) throat stimulation just above the upper oesophageal (gullet) sphincter via electrodes, or 3) vagal (inhibitory) nerve stimulation through an implant. Whereas, botulinum toxin was used to relax the cricopharyngeal muscle in those with defective opening of the upper oesophageal sphincter.
The incidence of swallowing problems in MS is 33-43% and successful management of it is clearly an unmet need in MS. It is prevalent in chronic disease and also in those with cerebellar, brainstem and cognitive impairment and awareness of this needs to be increased.