BACKGROUND:
Governmental debate in Ireland on the de facto decriminalisation of cannabis and legalisation for medical use is ongoing. A cannabis-based medicinal product (Sativex®) has recently been granted market authorisation in Ireland. This unique study aimed to investigate Irish general practitioner (GP) attitudes toward decriminalisation of cannabis and assess levels of support for use of cannabis for therapeutic purposes (CTP).
METHODS:
General practitioners in the Irish College of General Practitioner (ICGP) database were invited to complete an online survey. Anonymous data yielded descriptive statistics (frequencies, percentages) to summarise participant demographic information and agreement with attitudinal statements. Chi-square tests and multi-nominal logistic regression were included.
RESULTS:
The response rate was 15% (n = 565) which is similar to other Irish national GP attitudinal surveys. Over half of Irish GPs did not support the decriminalisation of cannabis (56.8%). In terms of gender, a significantly higher proportion of males compared with females (40.6 vs. 15%; p < 0.0001) agreed or strongly agreed with this drug policy approach. A higher percentage of GPs with advanced addiction specialist training (level 2) agreed/strongly agreed that cannabis should be decriminalised (54.1 vs. 31.5%; p = 0.021). Over 80% of both genders supported the view that cannabis use has a significant effect on patients' mental health and increases the risk of schizophrenia (77.3%). Over half of Irish GPs supported the legalisation of cannabis for medical use (58.6%). A higher percentage of those who were level 1-trained (trained in addiction treatment but not to an advanced level) agreed/strongly agreed cannabis should be legalised for medical use (p = 0.003). Over 60% agreed that cannabis can have a role in palliative care, pain management and treatment of

multiple sclerosis

(MS). In the regression response predicator analysis, females were 66.2% less likely to agree that cannabis should be decriminalised, 42.5% less likely to agree that cannabis should be legalised for medical use and 59.8 and 37.6% less likely to agree that cannabis has a role in palliative care and in the treatment of

multiple sclerosis

(respectively) than males.
CONCLUSIONS:
The majority of Irish GPs do not support the present Irish governmental drug policy of decriminalisation of cannabis but do support the legalisation of cannabis for therapeutic purposes. Male GPs and those with higher levels of addiction training are more likely to support a more liberal drug policy approach to cannabis for personal use. A clear majority of GPs expressed significant concerns regarding both the mental and physical health risks of cannabis use. Ongoing research into the health and other effects of drug policy changes on cannabis use is required.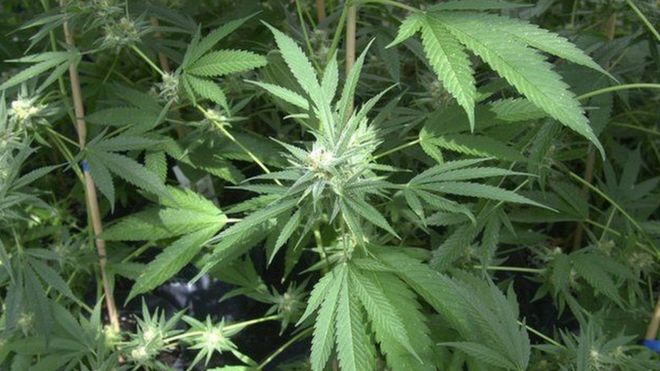 The Irish Government had said it would not oppose the legislation.
It aims to legalise and regulate cannabis products used for medical purposes.
What do Doctors think?….Do Doctors think:-)
The title pays homage to "FatherTed" an Irish Comedy about Priests in a Parish on an Island. So there was a survey amongst Irish GPs about whether support decriminalization for therapeutic us of cannabis. In the US there is a growing number of states that support growing for medical consumption, will Ireland so the same way.
Well it seem they could not give a feck for doing surveys as there was only 15% who replied, but most though decriminalization was not the way to go, most though it could be bad for you, but there was some support for medical use.
What we have been trying to do is to exploit the benefit that cannabis has to offer, without the side effect so we can create a pharmaceutical medicine and move the science away from the recreational cannabis users
What Next? AK-47 24 Carat Gold?
Background New psychoactive substances constitute a growing and dynamic class of abused drugs in the United States. On July 12, 2016, a synthetic cannabinoid caused mass intoxication of 33 persons in one New York City neighborhood, in an event described in the popular press as a "
zombie
" outbreak because of the appearance of the intoxicated persons. Methods We obtained and tested serum, whole blood, and urine samples from 8 patients among the 18 who were transported to local hospitals; we also tested a sample of the herbal "incense" product "AK-47 24 Karat Gold," which was implicated in the outbreak. Samples were analyzed by means of liquid chromatography-quadrupole time-of-flight mass spectrometry. Results The synthetic cannabinoid methyl 2-(1-(4-fluorobenzyl)-1H-indazole-3-carboxamido)-3-methylbutanoate (AMB-FUBINACA, also known as MMB-FUBINACA or FUB-AMB) was identified in AK-47 24 Karat Gold at a mean (±SD) concentration of 16.0±3.9 mg per gram. The de-esterified acid metabolite was found in the serum or whole blood of all eight patients, with concentrations ranging from 77 to 636 ng per milliliter. Conclusions The potency of the synthetic cannabinoid identified in these analyses is consistent with strong depressant effects that account for the "zombielike" behavior reported in this mass intoxication. AMB-FUBINACA is an example of the emerging class of "ultrapotent" synthetic cannabinoids and poses a public health concern. Collaboration among clinical laboratory staff, health professionals, and law enforcement agencies facilitated the timely identification of the compound and allowed health authorities to take appropriate action.
This reports about the effects of synthetic cannabinoids and how it makes Zombies out of the stoners who try it.
Pfizer not only invented Pfizer-riser but also one of the first to come up with uber-dope. This is synthetic and are miles more potent than cannabis, in this report it the drug is 85 times more potent…These are drugs for light weights, we have used stuff a thousand times more potent, long since destroyed,
The urban legend of the early cannabinoid researcher who tried these on themselves….they were paralysed on the kitchen floor lying in there own Pooh for three days.
My advice to anyone thinking of this…stay well clear.