David Baker, Gareth Pryce, Cristina Visintin, Sofia Sisay, Alexander I. Bondarenko, W.S. Vanessa Ho, Samuel J. Jackson, Thomas E. Williams, Sarah Al-Izki, Ioanna Sevastou, Masahiro Okuyama, Wolfgang F. Graier, Lesley A. Stevenson, Carolyn. Tanner, Ruth Ross, Roger G. Pertwee, Christopher M. Henstridge, Andrew J. Irving, Jesse Schulman, Keith Powell, Mark D. Baker, Gavin Giovannoni and David L. Selwood. Big conductance calcium-activated potassium channel openers control spasticity without sedation. Brit J Pharmacol 2017
DOI: 10.1111/bph.13889


Background & Purpose: The initial aim was to generate cannabinoid agents that control spasticity, occurring as a consequence of multiple sclerosis, whilst avoiding the sedative, side-effect-potential associated with cannabis. VSN16R was synthesized as an anandamide (endocannabinoid) analogue in an anti-metabolite approach to identify drug-like agents to target spasticity.
Experimental Approach: Following the initial chemistry, a variety of biochemical, pharmacological and electrophysiological approaches, using isolated cells, tissue-based assays and in vivo animal models, were used to demonstrate: activity, efficacy, pharmacokinetics and mechanism of action of the molecule. Toxicological and safety studies in animals and humans demonstrated tolerability of the molecule.
Key Results: VSN16R had nanomolar activity in tissue-based, functional assays and dose-dependently inhibited spasticity in a mouse experimental encephalomyelitis model of multiple sclerosis. This occurred with over a thousand-fold therapeutic window, without affecting normal muscle tone. Efficacy was achieved at plasma levels that were easily achievable and safe in humans. Interestingly, VSN16R did not bind to known CB1/CB2/GPPR55 cannabinoid-related receptors in receptor-based assays, but was found to act on a vascular cannabinoid target. This was identified to be the major neuronal form of the big conductance, calcium-activated potassium (BKCa) channel. Drug-induced opening of neuronal BKCa channels induced membrane hyperpolarization to limit excessive neural-excitability and control spasticity.
Conclusions and Implications: This study identifies a novel role of BKCa channels, a novel mechanism to control spasticity and identifies a new, safe and selective type of ligand to control neural hyper-excitability in spasticity and a number of other neurological conditions.


DOWNLOAD HERE FOR FREE
(Sorry it is not an easy read, but there is alot of content)
http://qmro.qmul.ac.uk/xmlui/handle/123456789/24743


Highlights
A new pathway to control spasticity is discovered

A new drug is invented that inhibits spasticity in the relative absence of sedative side effects

The new drug appears to be safe in animals and humans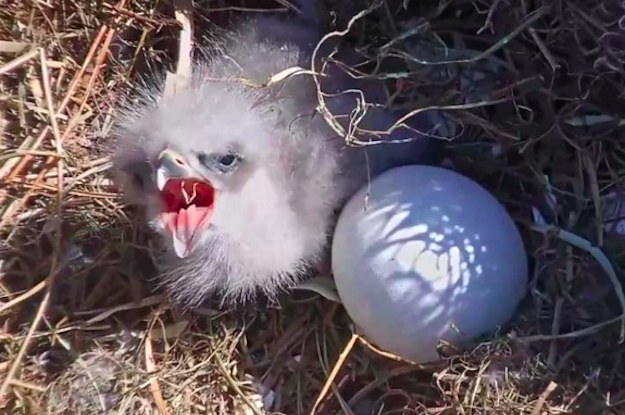 ProfG has been talking about drugs being licenced as "the Eagle has Landed", but they have to hatch from little eggs of intelligence.


Today one of our eggs has hatched…..Will it mature to soar away or become road kill….Time will tell but today if a new bit of our history.



Spasticity is defined by an exaggerated stretch response that occurs due to damage to nerve circuitry and is characterized by muscle stiffness due to over excitation of the nerves. This exaggerates the spinal reflex (Cross your legs and karate chop your knee and it kicks). The nerve signal feeling the sensation travels into the spinal cord and the signal goes down the motor nerves to the muscle. Due to damage when you get the sensation going into the spinal cord, the movement response is exaggerated. This is because there are over excited nerves, sometimes caused by a lack of inhibitory nerves


This occurs in most people with MS and occurs in other conditions like spinal cord injury, stroke and cerebral palsy.


So the solution to spasticity is to limit the nerve excitation and you can do this with a number of drugs, but they all cause sedation.

There have been no new pharmaceutical drugs for spasticity for the the past 30 years and this one was developed following our discovery that the cannabinoid system controls spasms and spasticity. We knew that cannabinoids that cannabinoids were sedating, but could we avoid this and get a treatment.
This manuscript takes us on a journey all the way from drug discovery to a treatment ready to be trialed in people with MS.
In fact the drug, is already being tested in MS.
In its final form, it is 21 printed pages with an extra 10 pages of supplementary data.
This paper talks about a
drug that inhibits spasticity in animals with MS like-disease, but shows that it does not affect normal muscle tone and did not cause sedation in animals or humans, unlike cannabis and the other spasticity treatments. In fact the rodents can tolerate very large doses and it still does not cause sedation.
The drug was generally well-tolerated in the first in man, human study which is also reported.
In this study the drug was taken by over 60 people with doses that were increased slowly to ensure that it was safe. This was double blind (doctor and recipient didn't know what they were giving or getting) and placebo (dummy drug) controlled. This study was done at a hospital-associated Clinical Trials Unit in London.
Then multiple doses were used and these were increased to make sure it was safe. The drug levels achieved in the blood of humans were in excess of those that were associated with the alleviation of limb stiffness in mice.
The results of the human study are so boring and uneventful that all the data is put into supplementary files, as it not really that interesting, rather than a second paper.
So what does it do. Have a look in the diagram below. If you stimulate a nerve between the spine and the muscle you get a twitch in the muscle called the M wave, however the signal also travels up the sensory nerve, through the spinal cord and back down the nerve and in mice arrives 7 thousandth of a second later. This is called the H wave. With spasticity this H wave can become exaggerated because the inhibitory system in the spine is reduced due to disease.
So you can see in the diagram on the right that the over-active nerve signalling has a large H reflex (blue & green line), however this is controlled within 6 minutes of getting the drug (green line) so you can imagine that the muscles get more relaxed and spasticity goes away.


VSN16 was modelled on a natural cannabinoid molecule called anandamide (which is sancrit for inner bliss), on whose structure was based but VSN16R does not cause the sedation because it, unlike anandamide, does not bind to the cannabinoid receptors or work in the same way as other anti-spastic drugs.


We knew this pretty quickly, that the drug was working via a new pathway, but we had to discovery how the drug worked. We had to find one out of many thousands of possibilities within the human body.


We wasted a lot of time trying to determine whether the drug worked by a molecule called GPR55, but found that it works because it acts on big conductance potassium channels.


Yes this is the reason we have been talking about potassium for the past weeks.


VSN16 was the sixteenth chemical that was made by Cristina Visintin (VSN) and this designed by Dave Selwood. Unlike the pharmaceutical industry that would make thousands of molecules, we only made 30 chemicals in the first series using brain not braun.


It was shown to be very potent in in vitro tests by some great collaborators in Scotland, who whittled those first thirty down to two and MD & MD2 showed that it was not sedating even and that it worked in spasticity in the mice. This was done on 26:11:2002 and the work surfaces today as work in first studies in MS nears completion.


There is a chemical group that can point outwards (VSN16R) or inwards (VSN16S) and although both are active, VSN16R was developed. This is metabolised and forms active metabolites that also stimulate the BKCa channels.
The channel is a complex structure where a pore through which potassium flows is formed by 4 KCNMA1 protein units. These are associated with four KCNMB proteins (of which there are 4 different kinds, which give tissue distribution and affect the cell expression of pore). This is influenced by more gamma subunits. These called Leucine Rich Repeat containing molecules.

If you look in the diagram above you can see that the channel is not really expressed in the muscle, so the drug is not acting there and you can see it is not in the spleen do it is not going to do much as a immune modulator but you can see it in the nerves in the dorsal roots (pain/sensory pathway into the spine) and motor nerves (movement/motor pathway from the spine) so the target is perfectly placed to inhibit spasticity.

These channels open particularly when the nerve is over excited, due to excessive electrical activity (called depolarisation), which is due to entry of sodium and calcium ions which are both positively charged. High calcium levels, which in excess can lead to nerve death, make the channel open too. Once the channels open the drug keeps the channel open, allowing potassium (positively charged) to leave the cell making the inside of the cell less electrically positive, which is called repolarization. As more and more potassium leaves the inside of the cell, it becomes more and more negative (hyper-polarization), meaning that it will be harder for the next nerve impulse to fire, which will trigger more sodium to enter the cell to make it electrically positive. Therefore there is less excitation to the muscle.



This is exactly what other anti-spastic drugs do, by VSN16R does it in a different way, so we have a common mechanism for anti-spastic treatment.


Cannabis acts via the CB1 cannabinoid receptor which signals via a different potassium channel, Baclofen does this by stimulating the GABA subtype B receptor that acts on a different potassium channel, Benzodiazepines such as valium (Zenax) act on GABA subtype A channels and they cause more chlorine to enter the cell, but as chlorine is negatively charged it has the same effect of exporting potassium out of the cell.


However, the other drugs cause significant side effects because they do this in healthy/normal nerves to depress nerve signalling, such as the ragdoll-effect caused by baclofen blocking nerve signaling every where. However, as the BKCa channel probably only appears in an open position in pathological systems, this is possibly why it is so well tolerated compared to other anti-spastic drugs.


We opened the channel with VSN16R and blocked its activity with BKCa blockers. We also used other agents that target the channel and they worked too. These had been used to block nerve damage and neuropathic pain in other studies. However, unlike the other BKCa openers that we tried, which open the pore by a direct action on the pore, we believe that VSN16R targets the neuronal variants and may have the potential to do have other benefits for other conditions in MS. This avoids some blood pressure side-effects of drugs that directly target the alpha pore.


In this study we move the idea from invention all the way to first in man study in humans. This has taken over a decade.

The paper is open access.


http://qmro.qmul.ac.uk/xmlui/handle/123456789/24743




We thank our funders and give a special mention to The Wellcome Trust, the UK Government (Innovate UK), the Multiple Sclerosis Society and Fastforward from the National Multiple Sclerosis Society who kept the project going to get it across the Valley of Death.


http://multiple-sclerosis-research.blogspot.com/2015/02/education-developing-drugs-crossing.html


We also thank our collaborators, who have helped us on this Journey.


I write this as an academic as part of my responsibility for public engagement, concerning our research.
CoI. We have filed patents and founded a company and stand to benefit financially, if this treatment works in MS.