Is melatonin an effective treatment for seasonal affective disorder? #ClinicSpeak
Summary: This post summarises the biological effects of melatonin and the reviews the literature on its effectiveness as a treatment for depression. Embedded in the post is a short survey to assess melatonin use in people with MS.
Yesterday one the commentators enquired about SAD (seasonal affective disorders) in MS. I have done a preliminary search and can't find any specific research on how common SAD is in MSers, nor on its treatment in MSers. Despite this, there is an increasing trend for patients in my clinic to self-medicate with melatonin to try to improve their sleep, night-time bladder function and mood (including SAD). At present the evidence to support melatonin for these indications is weak. The meta-analysis below of melatonin as a treatment for depression is highlights the lack of evidence, but the authors' acknowledge problems with the trials, which tended to be underpowered. The solution? Better designed, larger, trials. Are you up for participating in a web-based study? This may be an opportunity for the MS community to study the effective of an intervention on their own.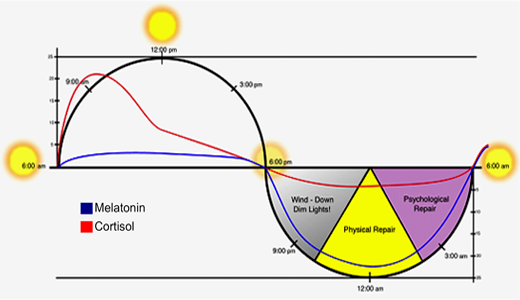 Melatonin is a hormone that is produced by the pineal gland and regulates sleep and wakefulness. Melatonin synchronizes circadian rhythms including sleep-wake timing, blood pressure regulation, seasonal reproduction, and many others. Its effects are produced through activation of melatonin receptors. As a medicine, it is used for the treatment of insomnia, in particular jet-lag, despite evidence of its effectiveness is very weak. Melatonin is sold over the counter and the web in the United States, Canada and some European countries, but not in the UK. We can prescribe it on a named-patient basis in the UK. I would be interested to know how many of you have used melatonin, for what reason and how have you acquired the medication.
De Crescenzo et al. Melatonin as a treatment for mood disorders: a systematic review. Acta Psychiatr Scand. 2017 Jun 14.

OBJECTIVE: Melatonin has been widely studied in the treatment of sleep disorders and evidence is accumulating on a possible role for melatonin influencing mood. Our aim was to determine the efficacy and acceptability of melatonin for mood disorders.

METHOD: We conducted a comprehensive systematic review of randomized clinical trials on patients with mood disorders, comparing melatonin to placebo.


RESULTS: Eight clinical trials were included; one study in bipolar, three in unipolar depression and four in seasonal affective disorder. We have only a small study on patients with bipolar disorder, while we have more studies testing melatonin as an augmentation strategy for depressive episodes in major depressive disorder and seasonal affective disorder. The acceptability and tolerability were good. We analyzed data from three trials on depressive episodes and found that the evidence for an effect of melatonin in improving mood symptoms is not significant (SMD = 0.37; 95% CI [-0.05, 0.37]; P = 0.09). The small sample size and the differences in methodology of the trials suggest that our results are based on data deriving from investigations occurring early in this field of study.

CONCLUSION: There is no evidence for an effect of melatonin on mood disorders, but the results are not conclusive and justify further research.
CoI: none