Animals in Research is an Integral part of MS research.
Like or Loathe it, it is occurring, but times are changing.
Do you want to listen to a Day Webinar?
Future Directions for Laboratory Animal Law in the United States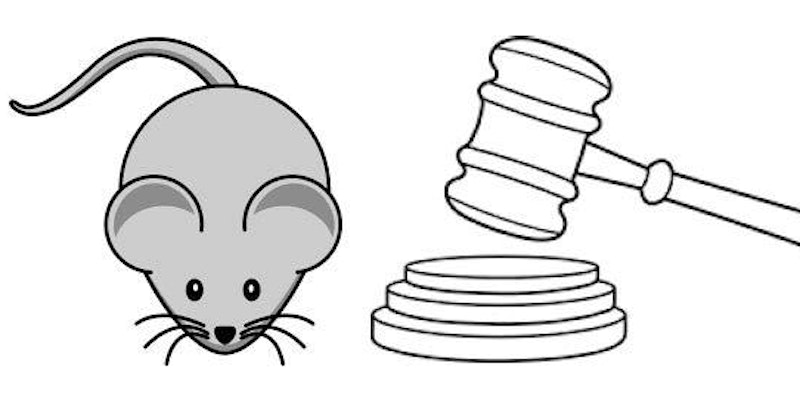 In the United States, two major federal laws apply to vertebrate animals used in laboratory research. The first of these two statutes, the Animal Welfare Act (AWA, under the US Department of Agriculture), celebrated its fiftieth anniversary in 2016. The second statute, the Health Research Extension Act of 1985 (also referred to as the Public Health Services Act, or PHS Act), which is similar to the AWA, applies specifically to work funded by the US Public Health Service (i.e., agencies under the Department of Health and Human Services). Understanding laboratory animal law is necessary and fundamental for all researchers relying on results from animal research, laboratory animal veterinarians, institutional officials, Institutional Animal Care and Use Committee (IACUC) members and veterinarians in training. They require familiarity with both the scope and particulars of these laws. Different parties interested in or impacted by laboratory animal laws can have significantly different perspectives about the scope or efficiency of the regulations or their implementation.
The Roundtable on Science and Welfare in Laboratory Animal Use of the Institute for Laboratory Animal Research, the Animal Law and Policy Program and the Petrie-Flom Center for Health Law Policy, Biotechnology and Bioethics of the Harvard Law School will convene a
pre-workshop webcast
and a
workshop
to discuss the future of federal laboratory animal law in the United States.
January 26, 2018
This workshop will examine such topics as how technological advances, such as CRISPR/Cas9, may impact the current legal framework and the ability to sustainably support laboratory animal welfare. The workshop will be held at the Harvard Law School and will be webcast.

Draft Agenda

7:30 – 8:30am, Registration
8:30 – 8:45am, Welcoming Remarks
8:45 – 9:30am, Keynote Presentation
9:30 – 10:30am, Revision: The Future of Laboratory Animal Law
10:30 – 10:45, Break
10:45am – 12:10pm, Reach: Application of Laboratory Animal Laws – Part 1: Expanding Laboratory Animal Laws to Other Species
12:10 – 1:10pm, Lunch
1:10 – 2:30pm, Reach: Application of Laboratory Animal Laws – Part 2: Expanding Laboratory Animal Laws to Other Technologies and Other Animal Owners
2:30 – 3:30pm, Resolution: Resolving conflicts in the Laboratory Animal Law system
3:30 – 4:00pm, Closing Comments
Register
This event is free and open to the public, but registration is required.
Register now!
The workshop will also be webcast and will be accessible to all who are interested. Register for the webcast!