Are you a complementary or alternative medicine person? This post is about the usage of complementary and alternative medicine by people with MS.


J Altern Complement Med. 2018 Mar 2. doi: 10.1089/acm.2017.0268. [Epub ahead of print]
Complementary and Alternative Medicine Usage by Multiple Sclerosis Patients: Results from a Prospective Clinical Study.
Kim S, Chang L, Weinstock-Guttman B, Gandhi S, Jakimovski D, Carl E, Zivadinov R, Ramanathan M.


Abstract


OBJECTIVES:


To investigate the factors associated with complementary and alternative medicine (CAM) usage by multiple sclerosis (MS) patients. Design, Setting/Location: Single-center, prospective clinical study at an academic MS center in the northeastern United States.


METHODS:


This study included CAM data from 524 MS patients and 304 healthy controls (HC) enrolled in a prospective study of clinical, neuroimaging, and environmental risk factors in MS at an academic MS Center. Clinical, neuroimaging, and disease-modifying treatment data were obtained. In addition, data on usage of CAM modalities, including acupuncture, aromatherapy, Ayurveda, Chinese herbal medicine, chiropractor, electromagnetic therapy, homeopathy, hypnosis, massage, naturopathy, Qi gong, Reiki, therapeutic touch, and bee stings were collected in an in-person interview.


RESULTS:


The percentages of HC reporting usage of any CAM (32%) was similar to that in MS patients after diagnosis (30.5%). The usage of any CAM was higher in MS patients after MS diagnosis compared to before MS diagnosis (p < 0.001). The three most frequently used CAM for MS patients after MS diagnosis and HC were chiropractor, massage, and acupuncture. The most frequent reasons for CAM use were MS symptom relief, back problems, and pain. In multivariate analysis, female gender, higher education level, MS disease course, and not currently on disease-modifying therapies (DMT) treatment status were associated with CAM usage.


CONCLUSIONS:


Gender, education level, DMT treatment status, and MS disease course are associated with CAM usage in MS patients. Ever-CAM usage patterns in MS patients are similar to those in HC.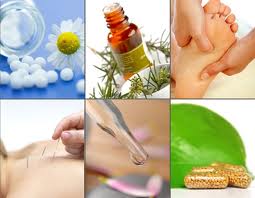 I'll start by saying that this post is not a jab at complementary or alternative medicines. Although my interest is in empirical evidence, I am not against creationism or as it applies to medicine, the whole of it ("holistic medicine"). Many of my patients use or have used alternative approaches to cope with MS symptoms – particularly acupuncture for neuropathic pain; which, I believe has a role to play in MS. But, I wonder how many doctors still practice under the misconception that since patients seek conventional medical care that they are not also utilizing nontraditional therapies?


Kim et al. state: "Not all patients respond well to their prescribed DMT, which have limited efficacy and side effects that may require additional management". They state that PwMS look to complementary and alternative medicines in hopes of improving their quality of life. And wanted to understand their usage patterns in PwMS to better inform healthcare providers.


They looked at 524 PwMS (~66% RRMS) and 304 controls. The most commonly utilized services were chiropacter, massage and acupuncture, and whilst there were no significant differences between PwMS and controls, PwMS did seek out more complementary or alternative therapies after MS diagnosis. Frequently indicated reasons were symptom relief, back problems and pain. Interestingly, 5.6% of the group with a postgraduate degree were more likely to utilize alternative therapies (~55%) compared to those with other educational levels, in particular massages. And not surprisingly, usage of alternative medicine was more frequent in those not on conventional disease modifying therapies (~42%). The frequency was higher in the PPMS group where there is only now an approved therapy.


In this study, they did not look at the utilization of herbal and dietary supplements, but have in a prior publication reported that ~27% PwMS used herbal treatments for at least a month. The most commonly used herbal treatment was evening primrose oil (~40%). Keep in mind that this later study was completed in 2012 before marijuana legalization in New York (2014) and greater use of cannabis by PwMS. The authors do question whether greater utilization of complementary and alternative medicines will affect a person's perception and compliance with conventional therapies, especially as the wider community become more accepting or tolerant of their use?