People with chronic diseases that are not adequately controlled, often turn to alternative medicines.
This is not a surprising response, but few of these alternative treatments have generated so much polarisation of opinion as the CCSVI phenomenon.
MS was caused by blocked veins…a bit of venoplasty to open the vessel and a wonder cure was born.


Even better you didn't have to deal with neuros as you could get the treatment, at a price, by non-neurologists. Social media, unchallenged by neuros until it was too late, propelled this into the public eye.
Canda and Italy were CCSVI-central and the MS Socieites there felt compelled to use their research budgets on validating the presence of blocked veins and the value of venoplasty.
It all came to nothing
Is this the final nail?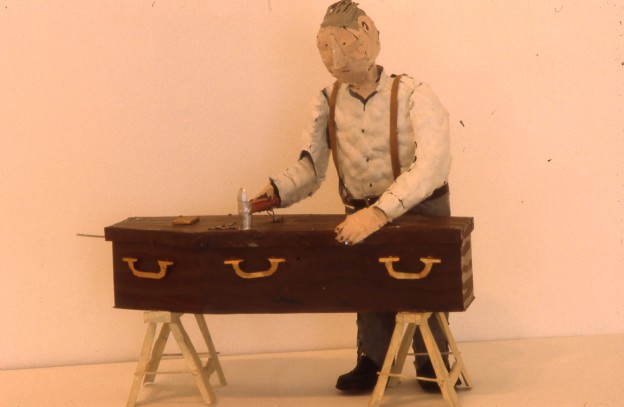 Traboulsee AL, Machan L, Girard JM, Raymond J, Vosoughi R, Hardy BW, Emond F, Gariepy JL, Bone JN, Siskin G, Klass D, Isserow S, Illes J, Sadovnick AD, Li DK. Safety and efficacy of venoplasty in MS: A randomized, double-blind, sham-controlled, phase II trial.

Neurology

. 2018 . pii: 10.1212/WNL.0000000000006423. [Epub ahead of print]
OBJECTIVE:
To determine the safety and efficacy of balloon vs sham venoplasty of narrowing of the extracranial jugular and azygos veins in multiple sclerosis (MS).
METHODS: Patients with relapsing or progressive MS were screened using clinical and ultrasound criteria. After confirmation of >50% narrowing by venography, participants were randomized 1:1 to receive balloon or sham venoplasty of all stenoses and were followed for 48 weeks. Participants and research staff were blinded to intervention allocation. The primary safety outcome was the number of adverse events (AEs) during 48 weeks. The primary efficacy outcome was the change from baseline to week 48 in the patient-reported outcome MS Quality of Life-54 (MSQOL-54) questionnaire. Standardized clinical and MRI outcomes were also evaluated.
RESULTS:One hundred four participants were randomized (55 sham; 49 venoplasty) and 103 completed 48 weeks of follow-up. Twenty-three sham and 21 venoplasty participants reported at least 1 AE; one sham (2%) and 5 (10%) venoplasty participants had a serious AE. The mean improvement in MSQOL-54 physical score was +1.3 (sham) and +1.4 (venoplasty) (p = 0.95); MSQOL-54 mental score was +1.2 (sham) and -0.8 (venoplasty) (p = 0.55).
CONCLUSIONS: Our data do not support the continued use of venoplasty of extracranial jugular and/or azygous venous narrowing to improve patient-reported outcomes, chronic MS symptoms, or the disease course of MS.
This is a study looking at the value of venoplasty (using a balloon catheter to unblock the blood vessels), which was blinded and randomised.Surprisingly in this study they found that half of those examine had bloccked veins. Many other studies argued that this feature was an artefact. So in the people with blocked veins, they performed venoplasty and it was found to be of limited value. Hopefully this can be put to bed now
So Canada has (in my opinion) thrown good money, which could have been better spent elsewhere, down the toilet by investigating this in so many different ways. (I suppose this is your MS Society.. and maybe I should not comment. After all they are responding to what you want to know). Perhaps


I should also say before academics get on their high horses, that we academics have likewise pressed the MS Societies to investigate many weird and (again in my opinion) often not so wonderful things.


Time will tell if I have to eat another slice of that pie, but I somehow doubt it:-(
Will this change the views of the CCSVI fanatics?…Probably not (I'll be reading their twitter accounts:-)…as there is a conspiracy..Not.
Remember Don't shoot the messenger