Women experts launch a call to action to end gender bias in the MS community.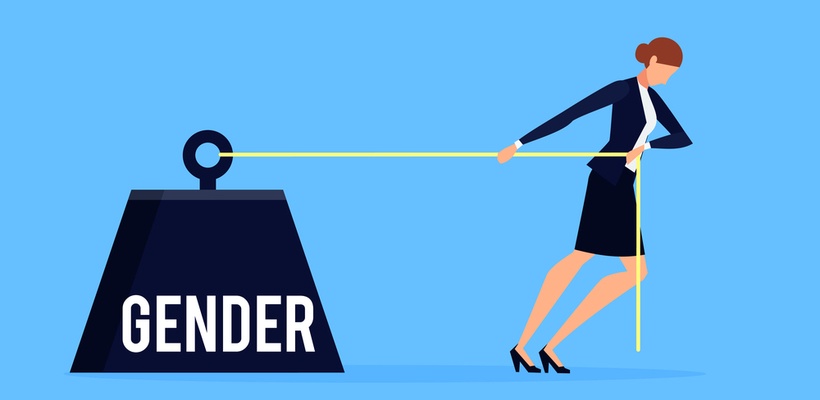 More than one hundred female academic neurologists and neuroscientists worldwide have called on pharmaceutical companies, MS conference organisers and journal editorial boards to make changes to achieve greater gender equality.
In a Letter to the Editor published online last week in the Annals of Neurology, the women said gender bias in the MS scientific community was not only costly from a personal career perspective, but it excluded or delayed important contributions from skilled and talented individuals. This, in turn, they said could affect the further understanding of the disease and the development of more effective treatments.
Dr Clifford B Saper, Editor-in-Chief of the Annals, believed the high number of signatories attached to the letter was a record in the journal's history and certainly the largest during his five-year tenure. Compelling evidence, it appears, of the importance and strength of feeling behind the issue.
The writing and gathering of signatures was spearheaded by Emmanuelle Waubant, Professor of Neurology at the University of California. She said she was compelled to act after reading an earlier letter in the Annals (Volume 82 No 2, Moneim et al) showing that less than one in four – 23% – women were included as authors on MS Phase Three clinical drug trials from 1993 to 2016. (CoI – I was a co-author on this letter).
"We were stunned by how few women were on clinical trial steering committees and decided to do something about it," said Waubant, on the telephone from California. She, along with a handful of colleagues, originally wrote a draft letter and began to circulate it. Soon dozens of women from more than fifteen countries were offering suggestions and edits. "A lot of women wanted to participate. It really snowballed."
Waubant added a few younger academics were at first reluctant to sign the letter – fearing it might jeopardise their career advancement.
The "call to action" includes urging professional organisations to set up task forces to gather and analyse data on gender imbalances in clinical trial leadership, authorship committees, editorial boards, conferences and scientific programs. It is also key that representatives from funding entities and pharmaceutical companies, who sponsor the clinical trials, be included.

The letter also suggests establishing specific goals towards achieving equal representation by women at all levels, developing mechanisms to track this progress and to put systems in place to report inequalities. Finally, it emphasises the need to support and mentor women – especially those in junior positions.

To help achieve these aims, Waubant and her colleagues have set up the International Women in MS (iWiMS) as a lobbying group.

Waubant was quick to point out that this was not a 'women only' movement. "We certainly want to involve men in our next efforts and we are looking at ways to do this." She also emphasised that going forward, she and her colleagues were keen to promote all aspects of diversity – not just focus on gender. "Our aim is to move towards a truly equal opportunity environment in the MS community. To do this, we need everyone to be involved."

We look forward to seeing the response.










Rachel is a journalist interested in health and women's issues. She has an Hons BA from McGill University and a Masters from Columbia University School of Journalism. Previously she covered international news in China and financial news for CNN in London. She has MS.


Read the first MSexism post
Read the second MSexism post, The Mystery of the Missing Authors