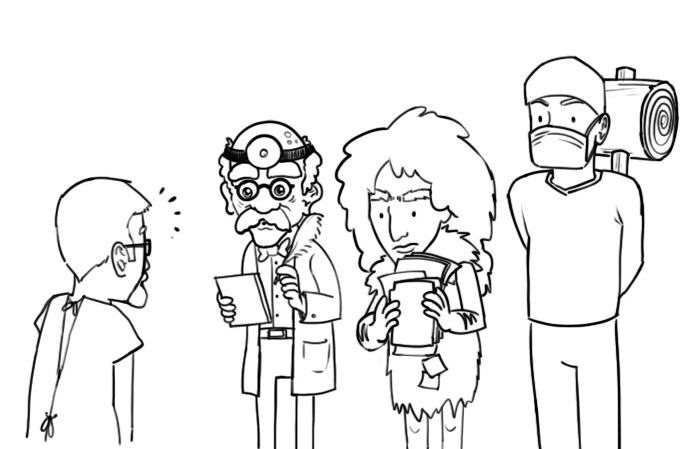 As HSCT's (Haemopoeitic Stem Cell Transplantation) popularity grows, the need for guidance and regulation grows in equal measure. Which is why in 2015, the American Society for Blood and Bone Marrow Transplantation (ASBMT) designated MS as a 'developmental' indication for HSCT, but has since reconsidered its position.

It must be remembered that HSCT is a technology, and as with all new technologies it should undergo rigorous technological assessment. Each new technology, as it enters the market should be better than the one before it, and the one before that. But, it must be remembered that adoption needs time and ignorance is only a stones throw away, in essence a free pass to luddites the world over that they were right all along. Temporizing how long this will take is probably not that important, but correct execution is.
In so far as HSCT is concerned, this can be encapsulated as a balance between efficacy and safety, and should be well understood before best practice guidelines can be established, i.e. before HSCT can be considered "standard of care"; where an indication is well defined and supported by evidence.
Following an evaluation of the current evidence, the ASBMT Task Force have recommended that HSCT in MS receives "standard of care, clinical evidence available" label for those with relapsing forms of MS – either RRMS or progressive MS with superimposed activity, who have a high risk of future disability, including relapses or MRI activity despite treatment with available DMTs.
They have also made specific recommendations in and around patient selection:
1) Relatively young age
2) Relatively short disease duration
3) A relapsing form of MS (RRMS or progressive MS with superimposed activity)
4) Accumulating disability but still ambulatory
5) Ongoing disease activity despite DMT

Those with progressive without recent inflammatory activity (clinical relapse or MRI lesion activity within the previous 1-2 years) are less likely to benefit.

These recommendations are very similar to those being used in Europe and possibly also the rest of the world. It's development has even more significance in the US as it provides stakeholders (insurance providers) information on coverage decisions.

One final thing to say is that once you go down a certain path it is difficult to back track, and I don't think we know enough about what constitutes a relapse in MS to decide on who should receive HSCT and who shouldn't.
ABSTRACT
Biol Blood Marrow Transplant. 2019 Feb 19. pii: S1083-8791(19)30139-9. doi: 10.1016/j.bbmt.2019.02.014. [Epub ahead of print]
Autologous Hematopoietic cell transplantation for treatment – refractory relapsing multiple sclerosis: position statement from the American Society for Blood and Marrow Transplantation
Cohen JA, Baldassari LE, Atkins HL, Bowen JD, Bredeson C, Carpenter PA, Corboy JR, Freedman MS, Griffith LM, Lowsky R, Majhail NS, Muraro PA, Nash RA, Pasquini MC, Sarantopoulos S, Savani BN, Storek J, Sullivan KM, Georges GE

Multiple sclerosis (MS) is a chronic, disabling, immune-mediated, central nervous system demyelinating and degenerative disease. Approved disease modifying therapies may be incompletely effective in some patients with highly active relapsing disease and high risk of disability. Immunoablative or myeloablative therapy followed by autologous hematopoietic cell transplantation (AHCT) has been investigated in retrospective studies, clinical trials, and meta-analyses/systematic reviews as an approach to address this unmet clinical need. On behalf of the American Society for Blood and Bone Marrow Transplantation (ASBMT), a panel of experts in AHCT and MS convened to review available evidence and make recommendations on MS as an indication for AHCT. Review of recent literature identified eight retrospective studies, eight clinical trials, and three meta-analyses/systematic reviews. In aggregate, these studies indicate that AHCT is an efficacious and safe treatment for active relapsing forms of MS to prevent clinical relapses, MRI lesion activity, and disability worsening, and to reverse disability, without unexpected adverse events. Based on the available evidence, the ASBMT recommends that treatment-refractory relapsing MS with high risk of future disability be considered a "standard of care, clinical evidence available" indication for AHCT. Collaboration of neurologists with expertise in treating MS and transplant physicians with experience performing AHCT for autoimmune disease is crucial for appropriate patient selection and optimizing transplant procedures to improve patient outcomes. Transplant centers in the United States and Canada are strongly encouraged to report baseline and outcomes data on patients receiving AHCT for multiple sclerosis to the Center for International Blood and Marrow Transplant Research.