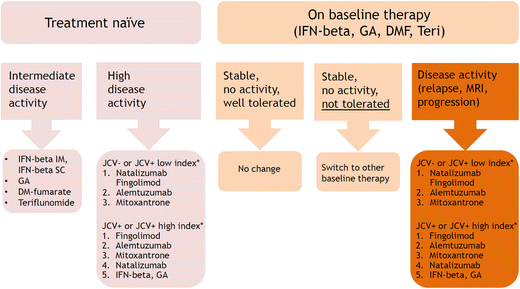 Did I hear you say injectables, what injectables? The turf war in the first-line RRMS treatments is clearly between the two oral therapies; dimethyl fumarate (DMF) and teriflunomide (Teri)!

Each have their Achilles heel. DMF with its lymphopenia (drop in lymphocyte counts) and Teri with its transaminitis. So, it isn't surprising that the weighing scales are constantly tilting based on favourability from day to day when it comes to these two treatments. The chances that we can get a head to head comparison of the two treatments is slim, however, real life data on clinical experience may be the next best thing.

There has been a previous study comparing the two treatments using network meta-analysis (a methodology commonly used to determine comparative treatment efficacies when there are no head-to-head studies), which found DMF to be superior based on annualised relapse rates, although there was no difference in disability worsening. This study has been heavily critiqued.

The current version from the Danish MS center is a direct head-to-head comparison of the two treatments using their registry looking at both efficacy and treatment discontinuation.

A total of 2,236 RRMS were included (1469 Teri and 767 DMF). Demographically those treated with DMF tended to be younger, less treatment naive (received either interferons or glatiramer acetate), and female. On average the Danish registry has two years worth of follow up data.

During the course of the follow-up period a total of 608 relapses occurred; 433 in Teri group and 175 in the DMF group. The relapse rate ratio was 0.58 (DMF/Teri). However, there didn't appear to be any significant difference in EDSS worsening at 6 months (it occurred in 94 Teri and 63 DMF patients), although at 48 months the DMF group had a 7% higher chance of remaining free of EDSS score worsening (the latter was statistically significant).

Importantly, treatment discontinuation due disease breakthrough was higher in the Teri group; 22% vs 11% for DMF. Whilst, discontinuation due to side effects was 19% for Teri and 18% for DMF (see figure below).
So, relapse rate is lower in DMF than teri. It may explain why DMF is one of the highest grossing treatments in MS.
DOI: 10.1212/WNL.0000000000007314
Buron, MD; Chalmer, TA; Sellebjerg, F; Frederiksen, J; Gora, MK; Illes, Z; Kant, M; Mezei, Z; Petersen, T; Rasmussen, PV; Roshanisefat, H; Hassanpour-Kalam-Roudy, H; Sejbaek, T; Tsakiri, A; Weglewski, A; Sorensen, PS; Magyari, M

Objective: To compare on-treatment efficacy and discontinuation outcomes in teriflunomide (TFL) and dimethyl fumarate (DMF) in the treatment of relapsing-remitting multiple sclerosis (RRMS) in a real-world setting. Methods: We identified all patients starting TFL or DMF from the Danish Multiple Sclerosis Registry and compared on-treatment efficacy outcomes between DMF using TFL, adjusted for clinical baseline variables and propensity score-based methods.

Results: We included 2,236 patients in the study: 1,469 patients on TFL and 767 on DMF. Annualized relapse rates (ARRs) in TFL and DMF were 0.16 (95% confidence interval [CI] 0.13-0.20) and 0.09 (95% CI 0.07-0.12), respectively. Relapse rate ratio for DMF/TFL was 0.58 (95% CI 0.46-0.73, p < 0.001). DMF had a higher relapse-free survival proportion at 48 months of follow-up (p < 0.05). We observed no difference in Expanded Disability Status Scale score worsening. Discontinuations due to disease breakthrough were 10.2% (95% CI 7.6%-12.8%) and 22.1% (95% CI 19.2%-25.0%) for DMF and TFL, respectively. A subgroup analysis of ARRs in 708 patients with available baseline MRI T2 lesion amount reported similar results after adjustment.

Conclusion: We found lower ARR, higher relapse-free survival, and lower incidence of discontinuation due to disease breakthrough on treatment with DMF compared with TFL. Classification of evidence: This study provides Class II evidence that for patients with RRMS, DMF is more effective in preventing relapses and has lower discontinuation due to disease breakthrough compared with TFL