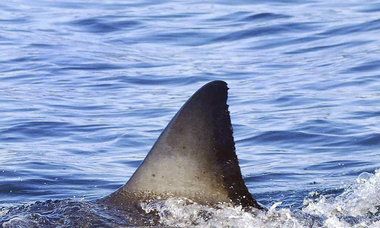 Recently in the Anals of Neurology we have had a paper by the Hauser group warning of silent progression that insidously occurs during relapsing remitting MS.
This spawned a letter by a group claiming this had already been reported and called Bout Onset Secondary Progression. This was then put down by the original authors who said
"The authors also raise an interesting question with respect to the long-term fate of persons living with MS: are there two groups of RRMS patients, one whose fate is to develop progression and a second who will not? Perhaps this is the case; however, it is more likely that larger numbers of patients with RRMS will be identified as having progression as the observation time lengthens and more sensitive indices of neurologic change are employed. For example, we and others have shown that combining EDSS with other measures such as cognitive function, walking speed, and upper limb function will increase the proportion of RRMS patients found to have relapse-independent progression".
Indeed the authors, I suspect with help from the manufacturer of ocrelizumab, have determined that a lot of the progression that occurs is not explained by relapses and markers of relapses and they have called this PIRA (Progression independent of relapse activity). Maybe one day ProfG can do an eductional post on this as he has the slide deck and it needs abit of explanation
"We agree with the authors that a common pathophysiology may well underlie silent progression and SPMS".
Of course it does…..MS is one disease
"The key point of our manuscript is that it is important to recognize silent progression during RRMS thereby prompting a therapeutic switch to treatments known to slow disability accumulation in patients with progressive MS. Whether early escalation to high potency therapies, or their use at disease onset, preventsSPMS remains to be determined".
So here is the question as they say a therapeutic switch is necessary.
But Switch to What?
Ocrelizumab?/Siponimod?
Do we honestly believe that these current DMT are good enough to halt progression? I would ask where is this evidence? The evidence is that the trials were loaded with people with active disease likely to respond to these DMT, but do they really target silent progression…I doubt it..
They may get at a central root cause of the progression, which is the driving inflammation, but these are not going to get at the inflammation knocking off the nerves once the damage is initiated.
We have made the case that silent progression occurs from the very beginning of MS and bubbles under the surface, un-noticed (like a shark hunting. Baby Shark Do Do Doo Do Do Do Doo Mummy Shark Do Do Doo Do Do DoDo Dooo Daddy Shark Do Do Doo Do Do Daddy Shark…It is very catchy) until the compensatory mechanisms are exhausted and you start to call MS secondary progressive MS. Perhaps rather than switch treatment, it says we need to be bold and add-on treatment to target pathways not targeted by the treatment
You need more than just a DMT to protect as people (with PPMS) can continue to worsen on ocrelizumab. The extension studies make some observations
This was PPMS but RRMS is no different. If you are not protected by taking beta interferon you loose. Normal brain volume loss is about 0.15% a year so by being on beta interferon the people lost 2 years of brain reserve
This is why it is essential that if you go on a weak inhibitor you have to be confident it is working for you…otherwise time is brain