The brain is very energetically active and consumes a large amount of energy. This energy is made in small organelles inside the cells called mitochondria. There adenosine triphosphate ATP, which is a unit of cellular energy, is made.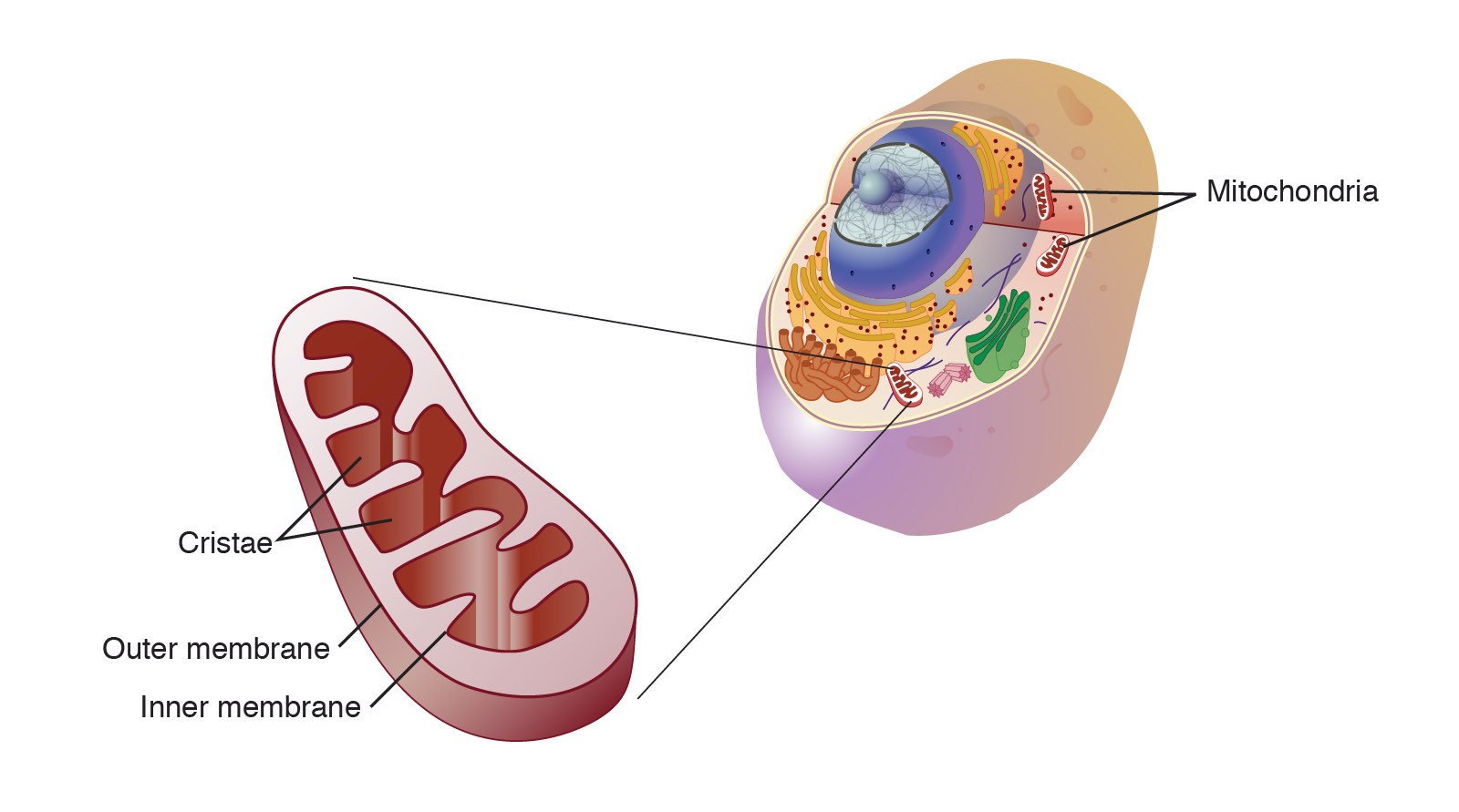 During demyelination the mitochondrial move to areas where myelin is lost as it takes alot of energy to keep the nerve firing. If they don't get enough energy the nerves may die, so in this study we show that if you can get the mitochondia go to the areas of myelin damage you can protect the nerve. To repair you first have to save the nerve.
For those of you who are interested
The electron transport chain (ETC) is a series of complexes that transfer electrons from electron donors to electron acceptors via redox (both reduction and oxidation occurring simultaneously) reactions, and couples this electron transfer with the transfer of protons (H+ hydrogen ions) across a membrane. The electron transport chain is built up of peptides, enzymes, and other molecules.
The flow of electrons through the electron transport chain is an exergonic process. The energy from the redox reactions create an electrochemical proton gradient that drives the synthesis of adenosine triphosphate (ATP). In aerobic (breathing) respiration, the flow of electrons terminates with molecular oxygen being the final electron receptor. In anaerobic respiration, other electron acceptors are used, such as sulphate.
In the electron transport chain, the redox reactions are driven by the Gibbs free energy state of the components. Gibbs free energy is related to a quantity called the redox potential. The complexes in the electron transport chain harvest the energy of the redox reactions that occur when transferring electrons from a low redox potential to a higher redox potential, creating an electrochemical gradient. It is the electrochemical gradient created that drives the synthesis of ATP via coupling with oxidative phosphorylation with ATP synthase. The electron transport chain, and site of oxidative phosphorylation is found on the inner mitochondrial membrane.
You can have a read to see what Don and his team showed to how they increased mitochondria numbers into areas of damage. Can we get them tested in MS?
Enhanced axonal response of mitochondria to demyelination offers neuroprotection: implications for multiple sclerosis . Simon Licht‑Mayer1 · Graham R. Campbell1 · Marco Canizares1 · Arpan R. Mehta1,2 · Angus B. Gane1 · Katie McGill1 · Aniket Ghosh1 · Alexander Fullerton1 · Niels Menezes1 · Jasmine Dean1 · Jordon Dunham3 · Sarah Al‑Azki4 · Gareth Pryce4 · Stephanie Zandee5 · Chao Zhao6 · Markus Kipp7 · Kenneth J. Smith8 · David Baker4 · Daniel Altmann9 · Stephen M. Anderton5 · Yolanda S. Kap10 · Jon D. Laman10,11 · Bert A.'t Hart10,11,12 · Moses Rodriguez13 · Ralf Watzlawick14 · Jan M. Schwab15 · Roderick Carter16 · Nicholas Morton16 · Michele Zagnoni17 · Robin J. M. Franklin6 · Rory Mitchell18 · Sue Fleetwood‑Walker18 · David A. Lyons18 · Siddharthan Chandran1,2 · Hans Lassmann19 · Bruce D. Trapp3 · Don J. Mahad1 Acta Neuropathologica https://doi.org/10.1007/s00401-020-02179-x
Abstract Axonal loss is the key pathological substrate of neurological disability in demyelinating disorders, including multiple sclerosis (MS). However, the consequences of demyelination on neuronal and axonal biology are poorly understood. The abundance of mitochondria in demyelinated axons in MS raises the possibility that increased mitochondrial content serves as a compensatory response to demyelination. Here, we show that upon demyelination mitochondria move from the neuronal cell body to the demyelinated axon, increasing axonal mitochondrial content, which we term the axonal response of mitochondria to demyelination (ARMD).
However, following demyelination axons degenerate before the homeostatic ARMD reaches its peak. Enhancement of ARMD, by targeting mitochondrial biogenesis and mitochondrial transport from the cell body to axon, protects acutely demyelinated axons from degeneration.
To determine the relevance of ARMD to disease state, we examined MS autopsy tissue and found a positive correlation between mitochondrial content in demyelinated dorsal column axons and cytochrome c oxidase (complex IV) deficiency in dorsal root ganglia (DRG) neuronal cell bodies.
We experimentally demyelinated DRG neuron-specific complex IV (See pictures above) deficient mice, as established disease models do not recapitulate complex IV deficiency in neurons (Animal models are not like human MS) , and found that these mice are able to demonstrate ARMD, despite the mitochondrial perturbation. Enhancement of mitochondrial dynamics in complex IV deficient neurons protects the axon upon demyelination. Consequently, increased mobilisation of mitochondria from the neuronal cell body to the axon is a novel neuroprotective strategy for the vulnerable, acutely demyelinated axon. We propose that promoting ARMD is likely to be a crucial preceding step for implementing potential regenerative strategies for demyelinating disorders.