Want the Quick Read. Do the stuff in Red! (SEE NEW PAPER AT THE BOTTOM)
As you know our initial paper on COVID-19 took a look at the biology of COVID-19 and its relationship to MS disease modifying drugs.
How do MS drugs affect COVID-19. Read this paper. The answer, I think is not alot.
Baker D, Amor S, Kang AS, Schmierer K, Giovannoni G. The underpinning biology relating to multiple sclerosis disease modifying treatments during the COVID-19 pandemic [published online ahead of print, 2020 May 12]. Mult Scler Relat Disord. 2020;43:102174. doi:10.1016/j.msard.2020.102174
This could have been part I. This is because when we first started to write the paper there were only 200-300 COVID-19 papers and there are now there are probably over 29,000 papers….we have a publishing epidemic….Based on the above paper, it is now clear to me why I have given up reading every COVID-19 paper. At 500 new ones a day and most of them are drivel, as you do not need 25-30 papers on report how to re-sterilize a face mask, and as for the countless number papers using meta analysis of this or that. We will probably have a meta analysis of the meta analysis:-). So now I focus on the pre-print websites (new stuff) and the indexing sites.
However, in the new part II we give more reason why COVID-19 will not unduly influence MS-DMT and vice versa. It does not say they will not affect your chances of COVID-19 because if they are good at getting rid of autoimmunity, they will block infection control.
However, in relation to COVID-19 and the call to delay treatment we also reported on the effects of delaying treatment with ocrelizumab. We should have called this part I also. This has yet to surface on PubMed.
You appear to be able to safely delay your ocrelizumab infusion (read this). The inference is that there is overkill on the dosing to control relapsing disease.
The ocrelizumab phase II extension trial suggests the potential to improve the risk:benefit balance in multiple sclerosis.David Baker, Gareth Pryce, Louisa K.James, MonicaMarta, Klaus Schmierer MSARDS 2020.
The dosing schedule is based on keeping B cells away for ever. But is it a subset of those B cells that are important. Eventually this paper will fully surface and we have apologised to Person A for writing up their clinical trial, which they reported in…….2012/2013.
As I have said….Snooze and you lose!. However, whilst pissing off (Means Annoying) person A…why stop there? So today, we have pissed-off Person X, because we have reported their clinical trial …..that they presented at meetings in 2018. I wrote to see if they were going to publish it, no reply.
However, ocrelizumab part II and COVID-II part two has now appeared. This gives details of the potential vaccination window with ocrelizumab and rituximab. It importantly shows more evidence that the memory B cell subset is a key target for effective immunotherapy in MS.
COVID-19 vaccine-readiness for ocrelizumab and other anti-CD20-depleting therapies in multiple sclerosis and other autoimmune diseases. David Baker, Charles AK Roberts, Gareth Pryce, Angray S Kang, Monica Marta, Saul Reyes, Klaus Schmierer, Gavin Giovannoni, Sandra Amor.
If you are a pharma/Neurologist reader read this
The moral of the story is that if company X don't publish their data, but put the data in the public domain, then it is fair game. If they don't write it up, so that it is visible in the citable and importantly searchable scientific literature, someone should do it! The AAN and ECTRIMS should house every pharma-sponsored poster so that the contents are visible and do not disappear in a year or two. Yes, this is publishing anarchy, but this should encourage the companies to publish their work and not hide it in a meeting abstracts that are not always findable, yet is routinely cited company talks. Not all news is good news, but this gives balance.
Importantly, this would allow pharma to publish the information in a way that they want it presented. Because to ignore the stuff you don't quite like means others may present it in a way that companies don't control and perhaps in a way they don't want it to be presented. Indeed, the inference from this publication is clear and suggests that dosing with ocreliumab every six months is too much for some people. This may expose them to unnecesary risks from infection and unneccesary risks to their pockets. Now, I do not think that we should unilaterally stop taking the drug, because I think that it should be formally tested to ensure that it is safe. So this publication is a nudge.
Importantly if the company don't do it, some neuro will do…..In fact they have done already it NCT03853746 , or have they NCT04261790, but with n=10 (group size), it is too small to be really meaning full. Two cycles of ocrelizumab and than watch for 2 years from the last dose, but if it is like alemtuzumab and 50% breakthrough occurs, this may be problematic. Because with the dose (600mg) and the half-life (about a month) of ocrelizumab, the drug is still active for 5-6 half-lives. Therefore this study will show what happens for 18 months.
However, read the papers above and below and will you know what happens for 18 months in people after 3 or 4 cycles. In the COVID-19 era neuros have been advised to delay treatment, so it is clear that those on the inside know the data. but the jobbing neurologist won't and neither will the person with MS.
Therefore, it was the motivating factor to (a) put on a pre print site and (b) Give-up trying to publish in certain journals and just get it out. As I said to you before, the paper above had been sent out a couple of times and the paper had been monstered by the referees, who seemed to be T cell immunologists. Don't mention "Th17 cells and T regulatory cells" and you are in for a rough time and generally it is not going to get in the journal of choice. Referees (T cell immunologists) with big labs and loads of people to keep going don't want the boat rocked and don't want a simple story.
However, there is another issue with the review process, which I have learned and that is that many MS neurologists work closely with pharma, and if they don't they are probably a bit rubbish. It seems that their butt-cheeks start to quiver, if you do not report stuff in a pharma-positive way and don't say "everythings is amazing and we all made out of stardust". Therefore, the referees get you to water-down the message. Therefore, it is better to keep the papers away from people with vested interests.
So for the next helping, I have moved away from a neurology journal in the hope it doesn't take 3 months to surface.
However, why have I evoked the Wraith of profGs mates?..Simple….Your safety and for this I may have trampled on a few egos. I may be wrong, but I can see a safety issue of repeatedly dosing anti-CD20. Whilst it may not be a big issue for most people, but if you are one of the few people affected, it is an F…ing big issue.
With repeated B cell depletion you reduce your capacity to make antibody forming cells. The first like of defence as far as antibody is concerned is via the production of IgM antibodies. The B cells then change to produce IgG antibodies, which have high binding capacity than IgM.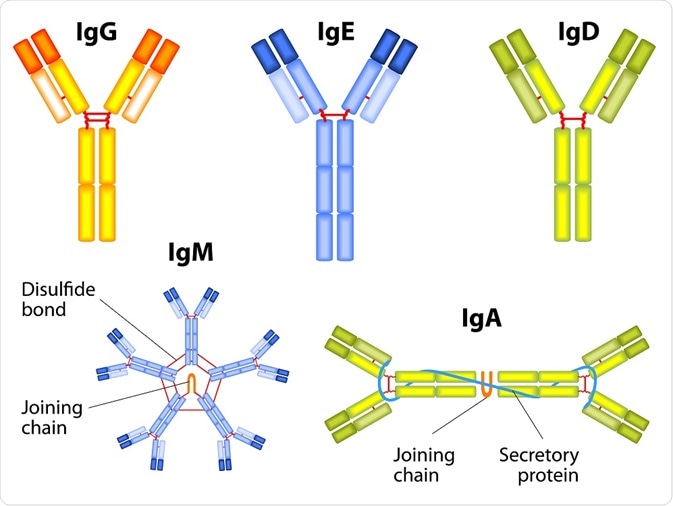 With repeated B cell depletion your IgM levels drop by over 50%. As this and IgA which drops by about 20% over time. This was presented at ECTRIMS 2019 by Derfuss, T., Weber, M.S., Hughes, R., et al., Serum immunoglobulin levels and risk of serious infections in the pivotal Phase III trials of ocrelizumab in multiple sclerosis and their open-label extensions65. Mult. Scler. 25 (S2), 20–21.
Will this be another paper that doesn't see the light of day?
However some people go below normal
If your immunoglobulin levels drop below the lower limit of normal you are at an increased risk (nearly twice [1.7 (IgM) & 2.6 (IgG)] the risk for low IgMof serious (SI) . Perhaps interesting because profG has suggested your risk of COVID-19 infection from being on an anti-CD20 is about twice increased from a very low starting risk.
A delay in IgM production predisposes you to risk of COVID-19 and it is of interest that previous exposure, probably to cold-causing coronaviruses may offer you some protection from COVID-19 infection.
Díez JM et al. Currently available intravenous immunoglobulin (Gamunex®-C and Flebogamma® DIF) contains antibodies reacting against SARS-CoV-2 antigens BioRXiv doi: https://doi.org/10.1101/2020.04.07.029017
Díez JM et al. Cross-neutralization activity against SARS-CoV-2 is present in currently available intravenous immunoglobulins doi: https://doi.org/10.1101/2020.06.19.160879
Shao et al. Clinical efficacy of intravenous immunoglobulin therapy in critical patients with COVID-19: A multicenter retrospective cohort studyMedRXiv doi: https://doi.org/10.1101/2020.04.11.20061739. This may also block macrophage function by blocking Fc receptors too
Anyway back to the story.
If you are taking a CD20-depleting antibody your potential vaccine response will be diminished . Whilst you keep being treated with ocrelizumab/rituximab/ofatumumab, ublituximab etc, you will never be fully competent to make new antibody responses and this may initially worsen with time.However it does not say you can't make an anybody response
READ THIS PAPER
COVID-19 vaccine-readiness for ocrelizumab and other anti-CD20-depleting therapies in multiple sclerosis and other autoimmune diseases. David Baker, Charles AK Roberts, Gareth Pryce, Angray S Kang, Monica Marta, Saul Reyes, Klaus Schmierer, Gavin Giovannoni, Sandra Amor. Authorea 2020 DOI: 10.22541/au.159292858.82650822
Although most autoimmune diseases are considered to be CD4 T-cell or antibody-mediated, many respond to CD20-depleting antibodies that have limited influence on CD4 and plasma cells. This includes rituximab that is used in cancer, rheumatoid arthritis and off-label in a large number of other autoimmunities, notably multiple sclerosis, where ofatumumab is in late stage development and ocrelizumab is approved for use. Recently, the COVID-19 pandemic created concerns about immunosuppression in autoimmunity, leading to cessation or a delay in immunotherapy treatments. However, based on the known and emerging biology of multiple sclerosis and COVID-19, it was hypothesised that whilst B-cell depletion should not necessarily expose people to severe SARS-CoV-2-related issues, it may inhibit protective immunity following infection and vaccination. As such, drug-induced B-cell subset inhibition that controls multiple sclerosis and other autoimmunities, would not influence innate and CD8 T-cell responses, which are central to SARS-CoV-2 elimination, nor the hyper-coagulation and innate inflammation causing severe morbidity. This is supported clinically, as the majority (mortality rate n=~5/392) of SARS-CoV-2 infected, CD20-depleted people with multiple sclerosis have recovered. However, protective neutralising-antibody and vaccination responses are predicted to be blunted, until naïve B-cells repopulate, based on B-cell repopulation-kinetics and vaccination responses, from published rituximab and unpublished ocrelizumab (NCT00676715, NCT02545868) trial data, shown here. This suggests that it may be possible to undertake dose-interruption to maintain inflammatory disease control in MS and other autoimmune diseases, whilst allowing effective vaccination against SARS-CoV-29, if and when an effective vaccine is available.
It appears that whilst your naive (not seen their target antigen) and memory B cells are reduced you have a blunted immune response. When the CD19 naive B cells return you can make a vaccine response. By dosing-delay your may allow the naive B cells to recover to increase your chances of making a good response, whilst maintaining the pathogenic MS B cells at a low level and keeping your MS in check.
Thereforefore, there may be a time window to open the vaccine window but with ocrelizumab you may have to miss two dosing cycles (rituximab one to two), if and only if, the level of protection cannot be achieved whilst on treatment. Read the paper above and this figure should make sense.
Therefore let's hope that a low level of antibodies is important for protection and so it doesn't matter if the response is blunted.
COI:Multiple