We need a bit of a Swedish Civil war before we review this one. Why? One Swedish group argues that when oligodendrocyte repair they do so from existing oligodendrocytes, but the work of ratters and mousers and this Swedish group argue that they come from oligodendrocyte precursor cells. If the former view is true then this paper could be worthless. The ratters have laid down the challenge that the tissue on which the first Swedish study was done was duff and in part have had a go at the pathologists.
The pathologists I am sorry to say have run a mile when asked to challenge/address this view. I have seen some of the correspondence from some very senior pathologists and it woeful. This question is one of the most important question that needs addressing. Can experiments be done to disprove the arguements of the two different camps.
This study suggests that they have found a switch factor that allows oligodendrocytes to mature and produce myelin.
A lovely piece of work and the hard work of a student, Karl Carlström.
They say that a protein called GSTA4 is upregulatated and can prevent cell death of oligodendrocytes, so if you do the studies in animals with extra GSTA4 they remyelinate better and get less severe EAE.
Hoorah we say.
However you don't care about the hard work and whether this is how oligododendrocytes mature, what you want to know is whether this is going to give you a remyelination treatment.
When we look at the last sentence of the abstract and it says "a potential target for future reparative MS therapies". This gets you and the media excited and it is the next "cure of the week".
Hooray we say
But on this blog, we learn together. I have to do some reading when news comes out. I have to try an understand it and then I have to think does it create a treatment target. I am sorry to say "Don't hold your breathe.
Where is it? It's all over the place. As with all the oligodendroctye rejuvenators reported so far, the targets are expressed all over the place.
Therefore if you have a drug against a target that is all over the place, one worry is side-effects.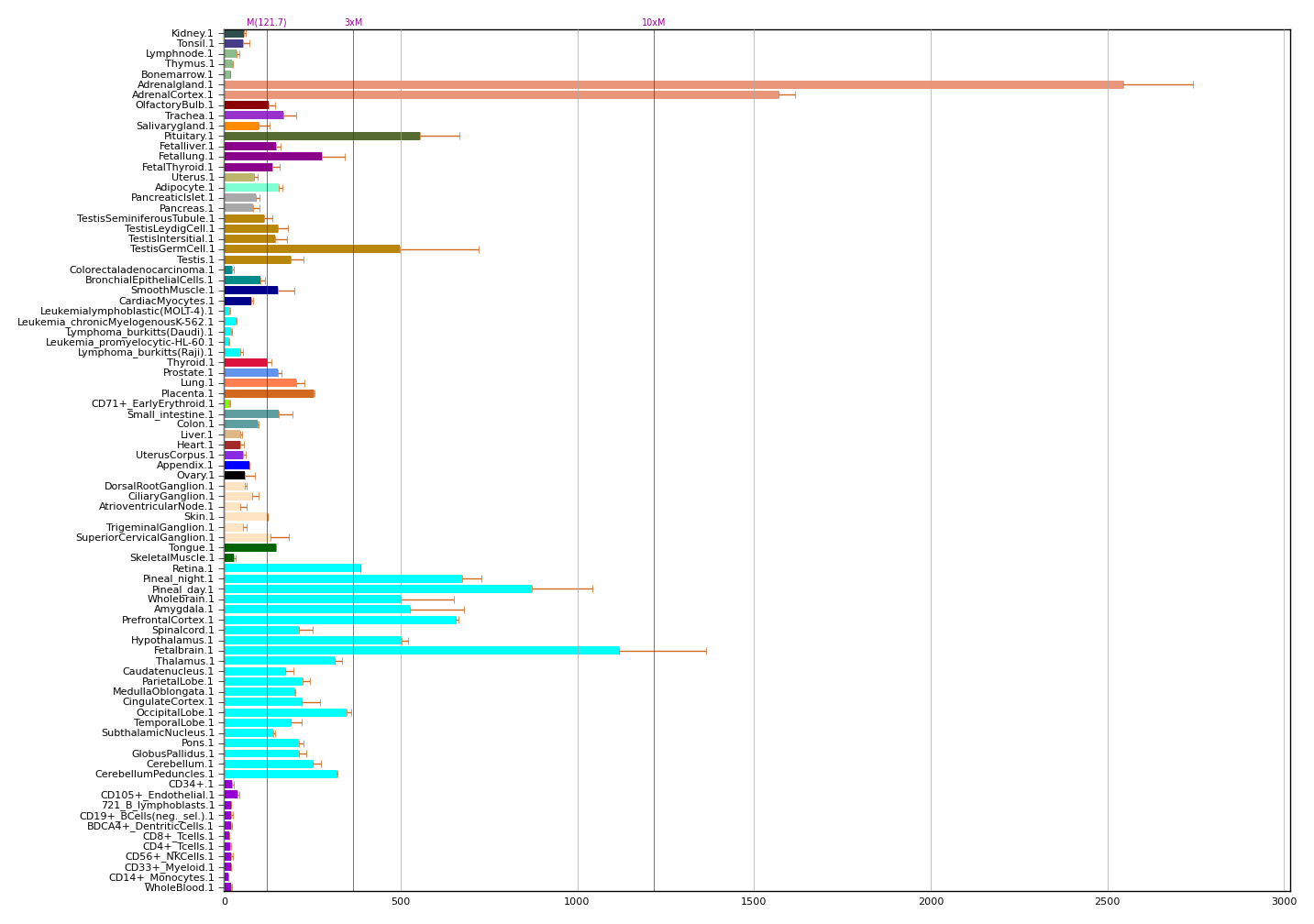 In this study they say that GSTA4 was low and when it appears it helps oligodendrocyte precursors turn into myelinating cells. Whilst this may not be evident in oligodendrocyte development websites https://ki.se/en/mbb/oligointernode. You can see it is low in oligodendrocytes and precursors
However, now my concern.
They come to this pathway because it is upregulated by Dimethyl fumarate. This study therefore implies dimethyl fumarate is a remyelination agent. They spent the early life of dimethyl fumarate claiming it was neuroprotectiive too.
If this is true and it is a remyelinating agent, we have to ask. "Does it make you do better when you take dimethyl fumarate, does it reverse the ravages of MS?".
Evidence for the effectiveness of dimethyl fumarate has come from two large clinical trials.
DEFINE – Tecfidera compared to placebo (2012)
This two year study compared Tecfidera taken either two or three times daily and placebo in more than 1,200 participants with relapsing remitting MS. Compared to placebo, Tecfidera twice daily reduced the number of relapses in one year by 53%. Tecfidera twice daily reduced the risk of 3 month disability progression by 38%.
CONFIRM – Tecfidera or Copaxone compared to placebo (2012)
This two year study with 1,232 participants was similar to DEFINE, but with an additional group who took Copaxone (glatiramer acetate) for comparison.
Tecfidera reduced the number of relapses in one year by 44% for the twice-daily dose compared to placebo. In contrast, Copaxone reduced the number of relapses by 29% compared to placebo. The reduction in disability progression observed in the DEFINE study was not seen in the CONFIRM study.
So if this is what a remyelination and anti-inflammatory agent shows, I say we have to be concerned for this approach, as it does not appear outstanding as we want a remyelination agents to be. You can't have if both ways!!
Now there is a question mark about how well Dimethyl fumarate gets into the CNS and you have to remember the active chemical is monomethyl fumarate. Yes I am playing Devil's advocate. But someone needs too before we get carried away.
Gsta4 controls apoptosis of differentiating adult oligodendrocytes during homeostasis and remyelination via the mitochondria-associated Fas-Casp8-Bid-axis.Carlström KE, Zhu K, Ewing E, Krabbendam IE, Harris RA, Falcão AM, Jagodic M, Castelo-Branco G, Piehl F.Nat Commun. 2020 Aug 13;11(1):4071. doi: 10.1038/s41467-020-17871-5.
Arrest of oligodendrocyte (OL) differentiation and remyelination following myelin damage in multiple sclerosis (MS) is associated with neurodegeneration and clinical worsening. We show that Glutathione S-transferase 4α (Gsta4) is highly expressed during adult OL differentiation and that Gsta4 loss impairs differentiation into myelinating OLs in vitro. In addition, we identify Gsta4 as a target of both dimethyl fumarate, an existing MS therapy, and clemastine fumarate, a candidate remyelinating agent in MS. Overexpression of Gsta4 reduces expression of Fas and activity of the mitochondria-associated Casp8-Bid-axis in adult oligodendrocyte precursor cells, leading to improved OL survival during differentiation. The Gsta4 effect on apoptosis during adult OL differentiation was corroborated in vivo in both lysolecithin-induced demyelination and experimental autoimmune encephalomyelitis models, where Casp8 activity was reduced in Gsta4-overexpressing OLs. Our results identify Gsta4 as an intrinsic regulator of OL differentiation, survival and remyelination, as well as a potential target for future reparative MS therapies.