The race to produce the first licenced COVID-19 has been won by…Yep you Guessed it……….the Russians. OK it was abit of a fiddle, as they approved without doing the necessary tests. So we will ignore this.
However good news for humanity and MS.
If you have MS and are on a disease modifying treatment it is advised that you do not have live (attenuated) vaccines in the fear that they may create an active infection.
The UK vaccine invented by Oxford but manufactured and developed by Astrazeneca is weeks away from being deployed I suspect. However, this is a live virus. Will they give it to you? Maybe, but I think neuros will run scared because they hear the word "live". However, it is a replication incompetent virus so it infects a cell once and then that is it, it can't replicate. So not quite a live virus. Also being an adenovirus it stays in the cell cytoplasm and does not integrate into your DNA. Watch this space positive information will be announced soon. I suspect
However neuros will be a cautious bunch and with steer clear unless there is safety info produced by the DMT manufacturers.
So todays news is great as a vaccine arrives that is not alive. It is an RNA vaccine. RNA says make protein and this then activates the vaccine response. This is the Worlds first RNA vaccine. The challenge will be to gear up to mass production but it has been shown that Pharma power is what you need.
When the COVID -19 started Moderna (USA company) was given the go ahead to start human trials without the animal safety data. The beauty of the RNA vaccine is that you can synthesise the genetic code to make it. If the virus mutates you can change the sequence easy. Moderna was quickly off the block but a German company made the current vaccine called BNT162b2. Small companies can't develop drugs so they teamed up with the American Giant Pfizer to mass produce the drug and do the tests. They have vaccinated about 45,000 people in their trials.
BNT162b1 is against the binding site of the COVID-19 vaccine and BNT162b2 is against the spike protein. This the agent used in the trials. It causes a neutralizing antibody response and this stops you getting infected with SARS-CoV-2.
The trial says it is it is 90% effective in stopping the viral infection.
The announcment says
•Vaccine candidate was found to be more than 90% effective in preventing COVID-19 •94 confirmed cases of COVID-19 /43,538 participants, No serious safety concerns have been observed3
As you can see it gives as good a response as people who have been infected and it can work in old and young people
This vaccine could be used in MS. It also heralds a way to make viral vaccines, who knows maybe EBV one day.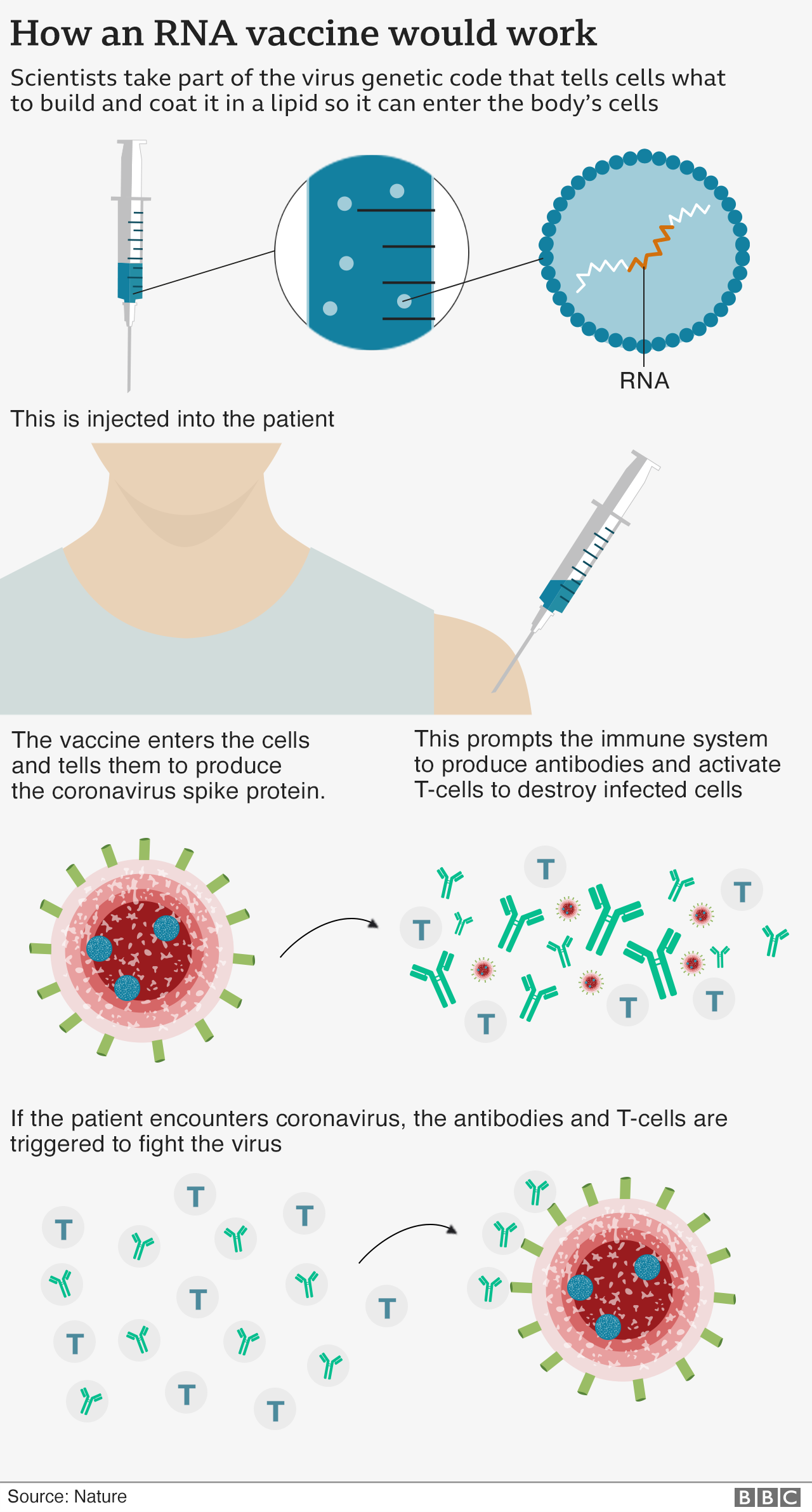 The challenge will be to mass produce the vaccine. They recome they can get a billion doses by end of 2021 so that is half a billion people. Not enough for the world but 8months ago it was said that it would be 18 months to a vaccine and her we are.
This vaccine will get killer T cells going too.
P.S. They can make the vaccine even better as the next generation could juice up the T cells to another viral protein. This vaccine will get Spike T cells activated, but with nucleocapsid T cells we can do even better