There is some concern that the effectiveness of the BioNTect vaccine based on news coming out of Israel.
The UK took the rather, in my opinion, mad decision to extend the second dose from 3 to 12 weeks for the Pfizer vaccine to make it more like the Astrazeneca /Oxford vaccine. So now we need to know how much protecion you get from one Jab of vaccine
But the stats on the News from Israel suggests that the efficacy of one dose is just 33%. However, if we look at the BioNTech vaccine as you can see there was essentially NO protection for at least 10-14 days after the vaccine in the trials. So it is working better than expected
But you should not do what one of the Professors did and go to the Gym 3 days after having the vaccine. You may be as "bright as a button" but if you have "no common sense" someone may suffer and it could be a loved-one.
Getting the vaccine should not signal a free for all….let's party. But I suspect that is indeed what has happened
In the BioNtect/pfizer study the protection between first and second dose was 52% (second row down below) so from 2 weeks (33% israel) to 3 weeks (52%) and maybe longer goes up to 80% and get the second booster its 95%. 7 days after the second dose
Now the Israeli data is based on 200,000 people and not 40,000 people vaccinated, but a limited effect at two weeks is seen with the Moderna vaccine too. See the graphs don't part until 2 weeks.
The protection data is near idential to to the BioNTech/Pfizer stuff. Protection 14 days after one dose is about 50% and more if you exclude the failers
However at 2 and three weeks it is still not optimum for both RNA vaccines. Look at the graph below and at 3 weeks you can see there is an antibody response (left graph below) but at 21 days (right graph below) it is not highly neutralizing which means blocking the virus from entering cells (i.e. stopping infection.) This takes time and a boost of the second Jab. But levels will rise and we dont know how high these levels need to be.
Lets look at the Moderan vaccine where the data is clearer. Protection from one dose between week 1 and 2 is 50% and one dose is about 80% if you don't get infected straight after vaccination
You can see antibody level rises from day 15-29 and plateaus so the second jab does not too much but you need time to get the strong antibody response, which gives protection from infection (The graph is a Log scale going from 100 to 10,000 to 1,000,000). The seccond jab is going to help the antibody response maintain itself . The Pfizer vaccine is probably abit slower because you get 30 microgammes with pfizer vaccine and 100microgrammes with Moderna.
So take precautions after vaccination to give it time to work, Remember whilst your vaccination may protect you from hosptialization and death, it may not stop infection or stop you from passing on infection, although it should limit this
Now the Astrazeneca vaccine. You can see the protection takes about 2 weeks after one dose (See the yellow). Production has been abit slow as I think Pfizer must have bought all the glass vaccine bottles
Today I got a circular from the British Society for Immunology asking for Immunologists from ethnic minorities (Africans, Asians ,Eastern Europeans,etc) to volunteer to promote the word so that people will engage engage and get vaccinated. I'ld just get David Attenborough to do it. He' saves the planet every week:-)
However, I thought I would do my bit to promote vaccination in a way the locals from the motherland may understand So on behalf of the people of Gods own Country…an ethnic minority I think, here is a message for the anti-vaxxers (No Offence intended)
"Don't be a prick….Get One!" 🙂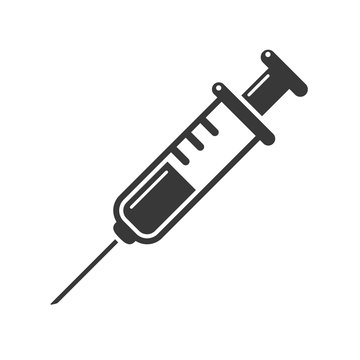 (For the non English speakers there are many meanings of Prick)
Which one will you get offered. It may depend on where you are located, it seems that the big hubs are Astraveneca and the hosptials with the cold storage and close to or in the Hospitals
As for the effect on people who are immunosuppressed. I am still trying to find how long the adenoviral vector will produce protein. I am guessing as long as it is there. So if you are immunosuppressed and cannot get rid of the adenoviral vector you may be getting a sensitizing signal for longer…More T cells, more antibodies more protection. This needs to be looked at