Learning from other coniditons. Anti-CD20 increases COVID-19 risks
Predictive factors for a severe course of COVID-19 infection in myasthenia gravis patients with an overall impact on myasthenic outcome status and survival. Eur J Neurol 2021 https://onlinelibrary.wiley.com/doi/epdf/10.1111/ene.14951
Myasthenia is a conditon associated with antibodies against the junction between the muscle and the peripheral nerves and this has been treated with rituximab. In MS there was an increase in hospitalisation and ICU use although not death, and increased risk of death occurs in myasthenia. This rather suggests the worsening effect in MS is real as it is seen in other conditions. Steroids were also a risk factor and this was reported in MS too.
"MG patients treated with rituximab were observed to have a high risk of death caused by COVID-19 (OR 35.143, 95% CI 3.216 – 383.971, P = 0.004)".
In kidney transplantation depletion T and B cells risks poor COVID-19 vaccine B cell response but half of Antibody-negative people make a T cell response
DAVID CUCCHIARI et a;. CELLULAR AND HUMORAL RESPONSE AFTER mRNA-1273 SARS-CoV-2 VACCINE IN KIDNEY TRANSPLANT RECIPIENTS doi: 10.1111/AJT.16701
Kidney Transplant paptients show that immunosuppressive agents T and B cell depleting antibodies block COVID-19 vaccine response.
"Factors that were associated with vaccine no-response included diabetes treatment with anti-thymocyte globulin (similar specificity to alemtuzumab in action) during the last year (OR 7.23, 95% CI 1.12-46.51, P = 0.037).Importantly "half of antibody-negative patients had actually developed a positive ELISpot (T cell response)"
Your vaccination related adverse events is not a reflection of how good the antibody response is
Does reactogenicity after a second injection of the BNT162b2 vaccine predict spike IgG antibody levels in healthy Japanese subjects?Takeuchi, M., Higa, Y., Esaki, A., Nabeshima, Y., Nakazono, A.10.1101/2021.06.08.21258444 — Posted: 2021-06-10
Adverse reactions are more common after the second injection of messenger RNA vaccines such as Pfizer/BioNTech's BNT162b2. We hypothesized that the degree and severity of reactogenicity after the second injection reflects the magnitude of antibody production against the SARS CoV-2 virus spike protein (spike IgG).
Just read we know this is not the case in other people so it wouldn't be expected to be different in Japanese people]
The adverse events scores after the second injection were not significantly associated with spike IgG (antibody response) Reactogenicity (response to the vaccine) after the second injection may not accurately reflect antibody production.
Vaccination may keep you out of hospital…Just Do It!
Vaccination reduces need for emergency care in breakthrough COVID-19 infections: A multicenter cohort study Amit Bahl, Steven Johnson, Gabriel Maine, Martha Hernandez Garcia, Srinivasa Nimmagadda, Lihua Qu, Nai-Wei Chendoi: https://doi.org/10.1101/2021.06.09.21258617
The title says it all…..A Jab one Day, keeps the Hospital Away
and finally…..Is ProfG……Davros?
Every now and then we need a light-hearted moment, and looking at I recent tweet posted by a reader and I wondered "what's under the table?". We are seeing ProfG doing webinars and whilst some of you think it is a special chair and head set to deal with his injuries, it is clear to me that he is now bionic and has been turned in to a Dalek, since his accident.
Once he takes his mask off, he can use the extra eye to look into the future, but now you know what lurks beneath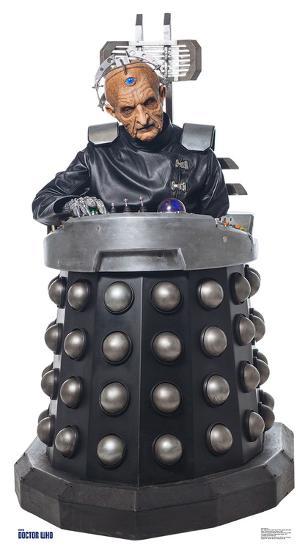 Here he is, with my Uncle Tom and some Prototypic Henry's:-)..If you are Britsh and Old enough you will get it:-)
General Disclaimer: Please note that the opinions expressed here are those of the author and do not necessarily reflect the positions of the Barts and The London School of Medicine and Dentistry nor Barts Health NHS Trust.