You may have heard of REGEN-COV. This is an antibody cocktail that pre-prevents the SARS-CoV2 virus from binding to human cells to prevent infection of humans and was given to ex-president Trump. They are made and used as a pair to stop the virus escaping destruction.
This has been given a name of Ronapreve that can be used to prevent infection, promote resolution of symptoms of acute COVID-19 infection and can reduce the likelihood of being admitted to hospital due to COVID-19.
The active substances are casirivimab or imdevimab. Each single-use 6 mL vial contains 300 mg of casirivimab or imdevimab. Other combinations are bamlanivimab and eteseevimab another is AZD7422 consists of two long-acting antibodies (LAABs), tixagevimab (AZD8895) and cilgavimab (AZD1061)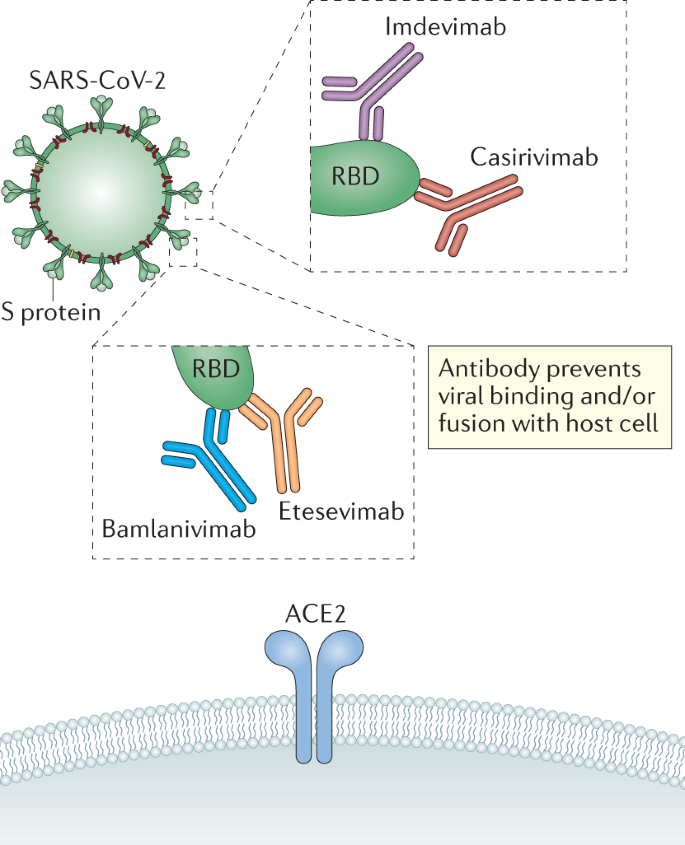 This has been approved, but it is not clear on the precise indication in the UK. This cocktail is made by the manufacturer of anti-CD20 (ocrelizumab and rituximab). This may have the potential to give you an antibody response if you do not make one after anti-CD20 depletion
Luitel P, Vais D, Gidron A. Successful Treatment of Persistent Coronavirus Disease 2019 Infection in a Patient With Hypogammaglobulinemia With REGN-COV2: A Case Report. Open Forum Infect Dis. 2021;8(8):ofab335.
A 55-year-old man with hypogammaglobulinemia due to previous rituximab treatment developed persistent coronavirus disease 2019 pneumonia. Treatment with REGN-COV2 (casirivimab and imdevimab) resulted in the clearance of the infection. Targeted antiviral antibodies may be an important weapon in the management of immunocompromised patients infected with severe acute respiratory syndrome coronavirus 2 who fail to mount an immune response.
Drouin AC, Theberge MW, Liu SY, Smither AR, Flaherty SM, Zeller M, Geba GP, Reynaud P, Rothwell WB, Luk AP, Tian D, Boisen ML, Branco LM, Andersen KG, Robinson JE, Garry RF, Fusco DN. Successful Clearance of 300 Day SARS-CoV-2 Infection in a Subject with B-Cell Depletion Associated Prolonged (B-DEAP) COVID by REGEN-COV Anti-Spike Monoclonal Antibody Cocktail. Viruses. 2021 Jun 23;13(7):1202.