Every week we get a news letter of Queen Mary in the News….they forget to mention the times when we are on the naughty-list but this week we should celebrate the marthon win for ProfK.
He has been running this marathon since about 2012 and has managed to get cladribine trial (ChariotMS) over the line in 2021 and the first person has been recruited to the trial………..only another few hundred to go.
The first suggestion of ChariotMS on the Blog was on 2 November 2015 As the tutonic knight (ProfK) lay dying after being almost mortally wounded after a 3 year battle to get subcutaneous cladribine available, we admitted defeat. I had been charting progress since 2011 with the "White Knight" posts to show you how long these things take. We had woken the sleeping giant and Merck was bringing oral cladribine back….yep I know they like to call them cladribine tablets but oral clad it is.
However, in those dying moments we had some visions the "Persian Knight" to think a trial could be done in Iran..they have been on the naughty list and had already made cladribine and then we had the Mexican adventure but the other picture you can see was "ChariotMS"
Yes the new Logo is abit more slick as modelled by Prof Ford from Gods Own Country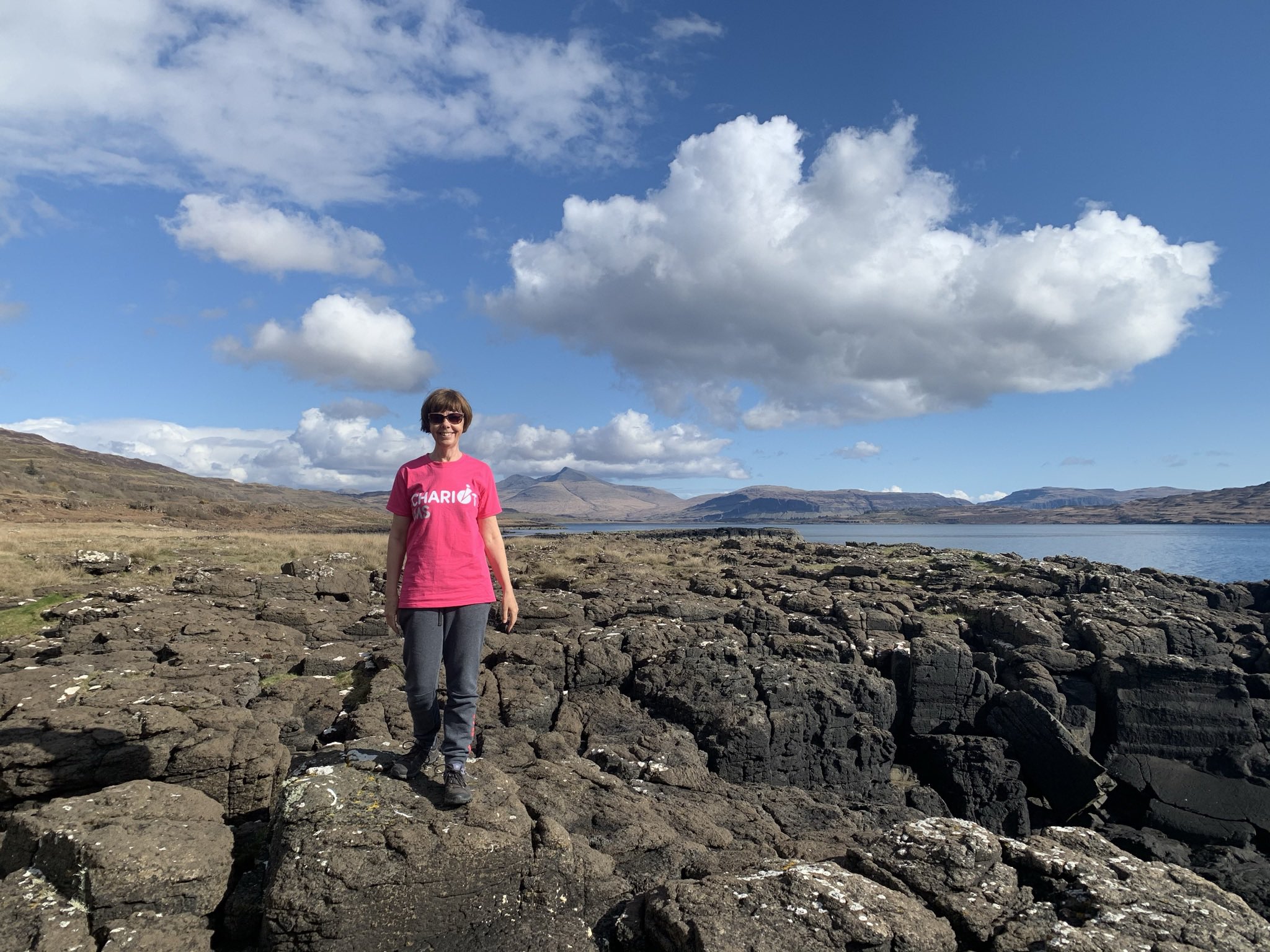 Disclaimer: Please note that the opinions expressed here are those of the author and do not reflect the positions of the Barts and The London School of Medicine and Dentistry nor Barts Health NHS Trust or Queen Mary Univeristy of London.