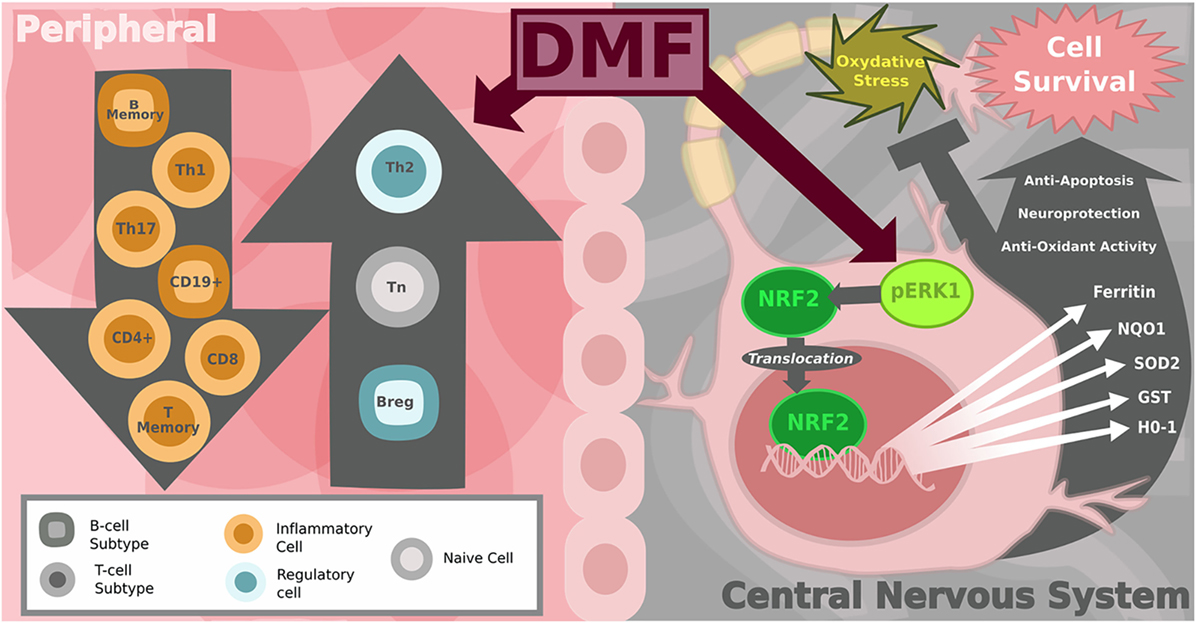 A fair number of you probably take Dimethyl Fumarate (DMF) for your relapsing remitting MS, but did you realise that it may also work in Primary Progressive MS? This is what this latest piece of research suggests.
There is one basic principle to MS treatments as a whole; which is that the treatment efficacy is very much in line with the extent of immunosuppression. And if you apply this principle to PPMS then the same should occur, which is what is demonstrated here.
With paucity of treatments for PPMS, with only Ocrelizumab licensed for this group of individuals, there is an unmet need for repurposing drugs from RRMS into PPMS. DMF is yet to undergo a Phase 3 study in PPMS, a milestone needed for clinical licensing of drug for this indication.
The efficacy of DMF and it's immunosuppressive effect compared to Ocrelizumab is low, and so is it's clinical efficacy in PPMS. Nonetheless, the blood and CSF analysis confirm that there is depletion of T lymphocytes in the blood and spinal fluid compartment of patients on DMF compared to placebo. This is also a sure advantage of DMF over Ocrelizumab, as Ocrelizumab being an antibody doesn't cross over in the CNS compartment and works wholly in the periphery.
So if you do the maths, and you don't mind being on a slow burn anti-inflammatory drug for your PPMS which is more cost-effective than Ocrelizumab then it makes sense to try DMF.
If you'd like to read more about DMF in PPMS follow this link: https://www.ncbi.nlm.nih.gov/pmc/articles/PMC4916520/
Abstract
J Neuroimmunol. 2021 Oct 22;361:577756. doi: 10.1016/j.jneuroim.2021.577756. Online ahead of print.
Immunological effects of dimethyl fumarate treatment in blood and CSF of patients with primary progressive MS
J Talbot, H Højsgaard Chow, R Holm Hansen , M Rode von Essen , F Sellebjerg
Dimethyl fumarate is an efficient therapy used widely in patients with relapsing-remitting multiple sclerosis (RRMS). However, lacking effect of treatment has recently been reported in patients with primary progressive MS (PPMS) (Højsgaard Chow et al., 2021). In order to further analyze the immunological treatment response we investigated the systemic and intrathecal immunological effects of dimethyl fumarate (DMF) treatment in 50 patients with PPMS who participated in a 48-week randomized controlled trial with dimethyl fumarate vs placebo. We found substantial systemic immunomodulatory effects of DMF treatment comparable with those observed in patients with RRMS. However, intrathecal effects were limited and restricted to CD4+ T cells presumably resulting in higher concentrations of intrathecal IL-7.