ProfG has gone off into the sunset to prevent MS and getting rid of Epstein Barr Virus would be one of his favourite approaches. One could test out the approach in MS, but probably it is a bit late for that or maybe in a few school children, but how about animal models. We have said that EBV doesn't really infect animals. I know this is not quite true as you can get non-human primates infected and humanised mice can be used where you fill a moose full of human cells, but here you can apparently use Bunnies.
Hassani A, Reguraman N, Shehab S, Khan G. Primary Peripheral Epstein-Barr Virus Infection Can Lead to CNS Infection and Neuroinflammation in a Rabbit Model: Implications for Multiple Sclerosis Pathogenesis. Front Immunol. 2021;12:764937. doi: 10.3389/fimmu.2021.764937.
Epstein-Barr virus (EBV) is a common herpesvirus associated with malignant and non-malignant conditions. An accumulating body of evidence supports a role for EBV in the pathogenesis of multiple sclerosis (MS), a demyelinating disease of the CNS. However, little is known about the details of the link between EBV and MS. One obstacle which has hindered research in this area has been the lack of a suitable animal model recapitulating natural infection in humans. We have recently shown that healthy rabbits are susceptible to EBV infection, and viral persistence in these animals mimics latent infection in humans. We used the rabbit model to investigate if peripheral EBV infection can lead to infection of the CNS and its potential consequences. We injected EBV intravenously in one group of animals, and phosphate-buffered saline (PBS) in another, with and without immunosuppression. Histopathological changes and viral dynamics were examined in peripheral blood, spleen, brain, and spinal cord, using a range of molecular and histopathology techniques. Our investigations uncovered important findings that could not be previously addressed. We showed that primary peripheral EBV infection can lead to the virus traversing the CNS. Cell associated, but not free virus in the plasma, correlated with CNS infection. The infected cells within the brain were found to be B-lymphocytes. Most notably, animals injected with EBV, but not PBS, developed inflammatory cellular aggregates in the CNS. The incidence of these aggregates increased in the immunosuppressed animals. The cellular aggregates contained compact clusters of macrophages surrounded by reactive astrocytes and dispersed B and T lymphocytes, but not myelinated nerve fibers. Moreover, studying EBV infection over a span of 28 days, revealed that the peak point for viral load in the periphery and CNS coincides with increased occurrence of cellular aggregates in the brain. Finally, peripheral EBV infection triggered temporal changes in the expression of latent viral transcripts and cytokines in the brain. The present study provides the first direct in vivo evidence for the role of peripheral EBV infection in CNS pathology, and highlights a unique model to dissect viral mechanisms contributing to the development of MS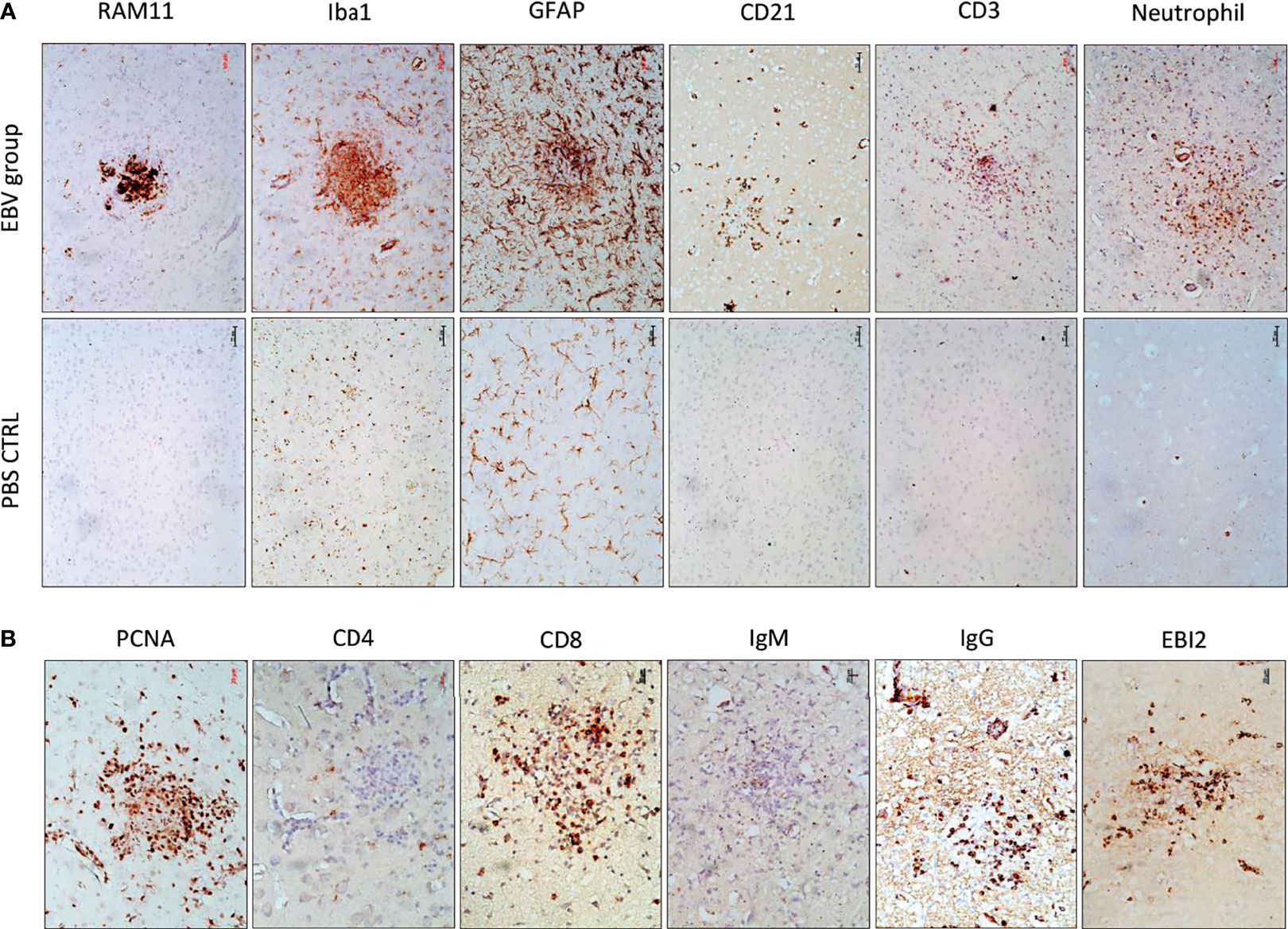 Upon primary infection, rabbits elicited a strong humoral response, correlating with undetectable levels of the virus in peripheral blood. However, immunosuppression of latently infected animals using cyclosporin A (CsA), resulted in reactivation and marked increase in peripheral viral load. EBV reactivation was associated with the expression of the immediate early lytic marker, BZLF1, and a handful of latent viral genes. These animals also showed pronounced infiltration of infected cells into the liver and the spleen.
So interesting but I wonder if this is the link of EBV to MS
Am I going to get a new persona
Simple answer is no immediate plans to do so.
COI None relevant
Disclaimer; Nothing to do with QMUL