I dont' report on studies in the Beasties much these days, but this story made me think a few things
If you smoke you have an increased chance of developing MS compared to if you don't smoke. I have to say you are at an increased risk of many other things if you smoke.
Is it surprising?
Well not really because if the only question you ask in a survey essentially focuses on the question "Do you smoke?" or "Have your ever smoked?" then by chance you will find an association in some studies. I think most people have tried a ciggy or Ciggy-smoke at some point in their life….I remember carriages in the London tube and pubs and even Labs used to allow smoking.
I do remember about the smoking question and indeed get it every month when I do the National COVID-19 testing programme survey…..It is one of the few questions others induce how do you get to work, have you been out…… So is it surprising smoking is a COVID-19 risk factor.
They never ask if I eat cheese or cabbage….so I guess cabbage eating is not going to be associated with susceptibility to MS. I am surprised they dont ask if you have a mobile phone/cell phone or did you sniff glue? Yes I am joking but it makes a point. Indeed the phone has been done "Our study reinforces the concept that the utilization of some electronic devices and the continuous exposure to dirty electricity would increase the risk of MS" So you can give animals agents and see if it affects the disease.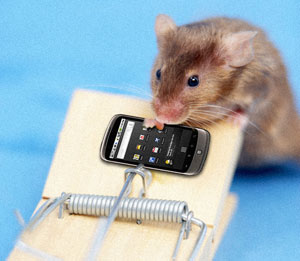 Here they gave mice some ciggy smoke and it affected disease. If we try and do EAE studies when building work is going on you don't get good disease…..Beasties are very sensitive to noise including frequencies that we can't hear. I wonder what the value will be in the long-term, maybe we can work out why smoking is a problem in MS. Maybe we should focus on humans and forget such animal studies or maybe Bob the Builder is the cause of MS". Have they done the risk of MS and building sites. However there is biology that needs explaining. Could it be stress….I am sure that breathing in smoke is not the best sensation as you may get a feeling that you are going to be burned to death. If I was being turned into toast, I think it could be stressful.
Ho J, Koshibu K, Xia W, Luettich K, Kondylis A, Garcia L, Phillips B, Peitsch M, Hoeng J. Effects of cigarette smoke exposure on a mouse model of multiple sclerosis. Toxicol Rep. 2022;9:597-610.
Multiple sclerosis (MS) is an inflammatory autoimmune disease associated with genetic and environmental factors. Cigarette smoking is harmful to health and may be one of the risk factors for MS. However, there have been no systematic investigations under controlled experimental conditions linking cigarette smoke (CS) and MS. The present study is the first inhalation study to correlate the pre-clinical and pathological manifestations affected by different doses of CS exposure in a mouse experimental autoimmune encephalomyelitis (EAE) model. Female C57BL/6 mice were whole-body exposed to either fresh air (sham) or three concentrations of CS from a reference cigarette (3R4F) for 2 weeks before and 4 weeks after EAE induction. The effects of exposure on body weight, clinical symptoms, spinal cord pathology, and serum biochemicals were then assessed. Exposure to low and medium concentrations of CS exacerbated the severity of symptoms and spinal cord pathology, while the high concentration had no effect relative to sham exposure in mice with EAE……… Although the mouse EAE model does not fully recapitulate the pathology or symptoms of MS in humans, these findings largely corroborate previous epidemiological findings that exposure to CS can worsen the symptoms and pathology of MS……….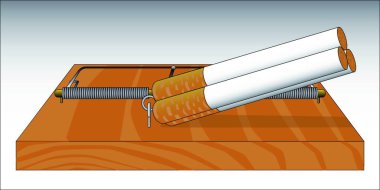 CoI: This study is done by the makers of a brand of cigarette often associated with Cowboys. Wonder why they used mice and not cows:-)
It has been a week of odd papers I don't think I will discuss the stem cell paper on menstrual blood….but I wonder why women are more suceptible to MS than men…are their stem cells not so great? However, this week we have also had a paper suggesting more MS in women that have been (sexually and emotionally) abused. Is it stress? But in humans are ciggies stressful?
Disclaimer: This report does not represent the views of any institution